06 December 2022
What You Need to Know About the Current Global Food Insecurity Crisis
What is global food insecurity?
According to the UN Hunger Report, hunger is the term used to define periods when populations are experiencing severe food insecurity. This happens when a person cannot guarantee a steady, daily supply of safe and nutritious food to live an active and healthy life.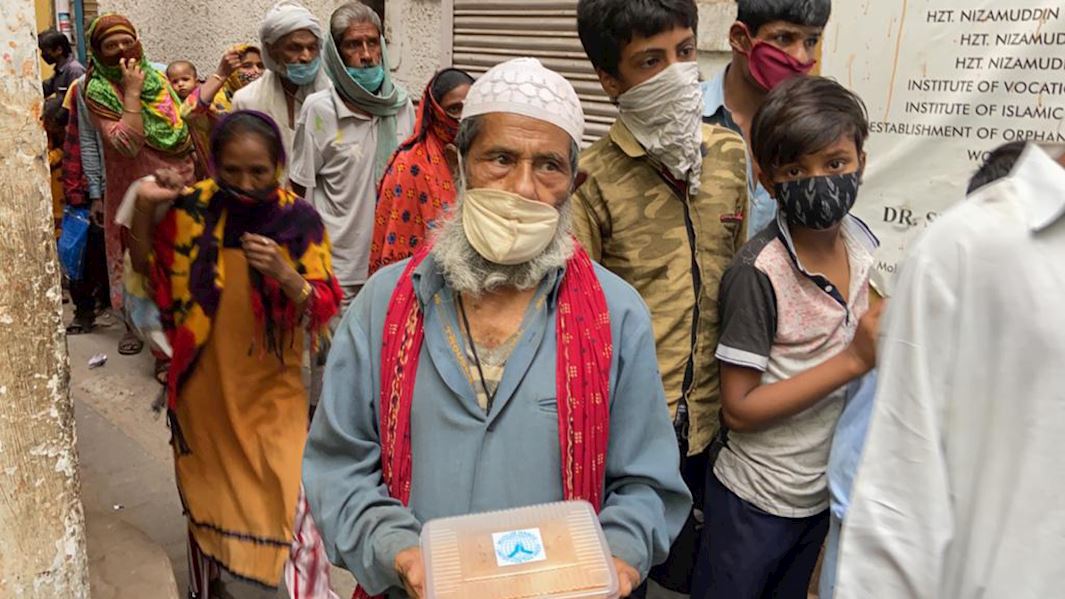 Why is there increasing

global food insecurity

?
The Ukraine War
According to the World Bank, food price inflation remains high in the world in 2022. The Ukraine war has only worsened a global food programme that was already contending to feed a population which was struggling under the pressure of climate change and the pandemic.   
Both Russia and Ukraine are key agricultural players and contribute to 12 percent of food calories traded globally [European Parliament]. They are the largest providers of wheat, maize and sunflower oil and Russia is the world's top exporter of fertilisers.  
The continued war is having an impact on global food supply in three ways:  
A significant reduction in exports and production of essential food commodities from both countries 

 

A global spike in food prices and supplies for food production, such as energy and fertilisers which were already at record levels before the war 

 

International response to potentially impose some control over food commodity exports within their own countries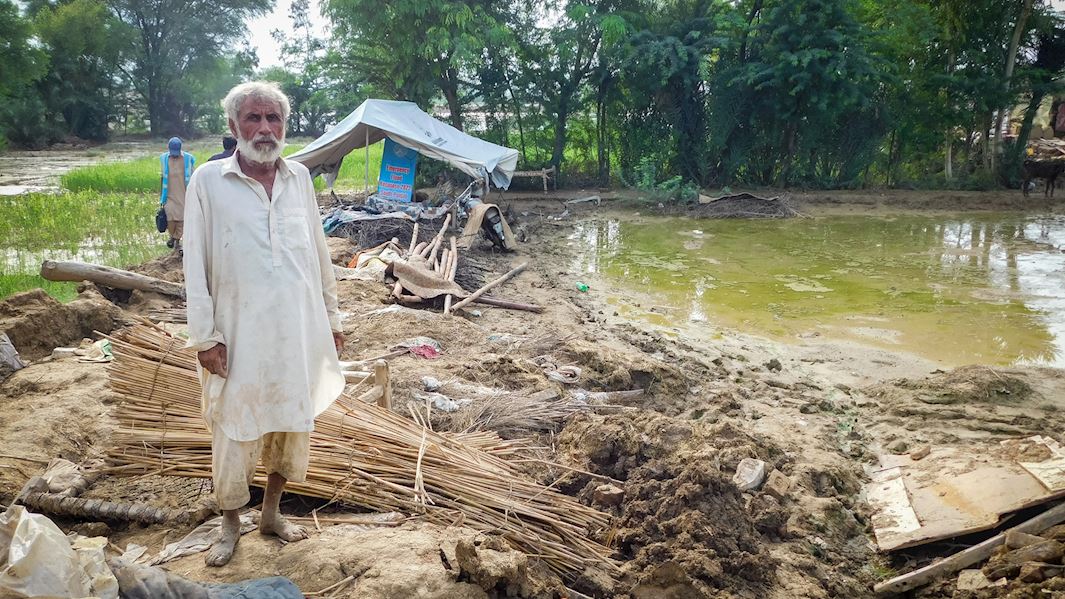 Climate Change
Food insecurity is also being impacted by climate change pushing more people into poverty and hunger. According to the UN – roughly a third of the food produced by farmers is wasted and never makes it to the table. This is because although a harvest may be successful, how it is stored is dependent on the climate, which could damage the crop, either with mould or infestations because of varying temperatures.  
Climate change is also creating natural disasters at a rate we have never seen before. Causing droughts, floods and impacting staple crops worldwide, impacting food security. Climate change therefore limits access to food, which means a price hike in the limited food available, impacting those from poor backgrounds and leaving them vulnerable. It also disproportionately affects the livelihoods of front-line food producers, leaving them doubly disadvantaged.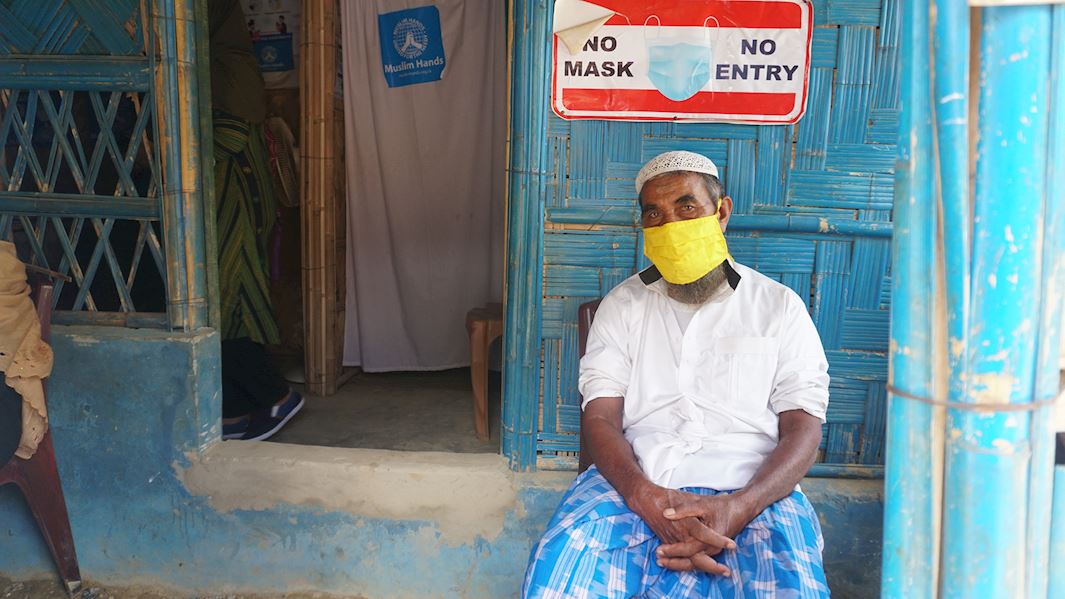 The COVID-19 Pandemic
The COVID-19 pandemic increased global food insecurity in almost every country by reducing incomes and disrupting food supply chains. It has had devastating effects on global food hunger and poverty – especially on the poorest and most vulnerable populations.  Today, the number of severely food-insecure people has doubled from before the pandemic to 276 million people. By the end of 2022, due to the increased effects of continued social, political, and economic crises around the world, the World Food Program (WFP) estimates this total to rise to 323 million people.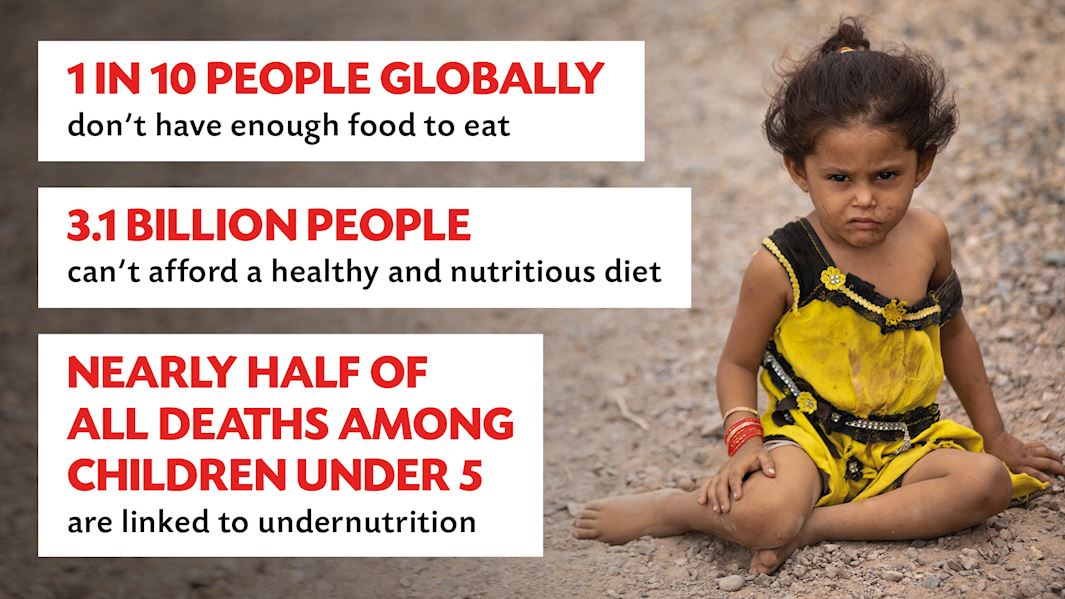 Which countries are most food insecure?
Food insecurity is a growing issue in many countries. However, Yemen has been ranked the hungriest country in the world in 2022, according to the Global Hunger Index (GHI). The civil war, which has been raging since 2015, crippled the economy, causing mass poverty. Yemen is also largely dependent on food imports and its dependency on Russia and Ukraine for wheat has worsened levels of food insecurity and pushed the prices of basic goods even further out of reach.   
Other countries that are comparable to Yemen in the GHI are Somalia and Syria.   
Somalia is now entering its fifth consecutive year of no rainfall. Unfortunately, the country is no stranger to drought and the crisis in 2011 resulted in a famine that killed nearly 260,000 people. However, this drought threatens even to surpass those figures.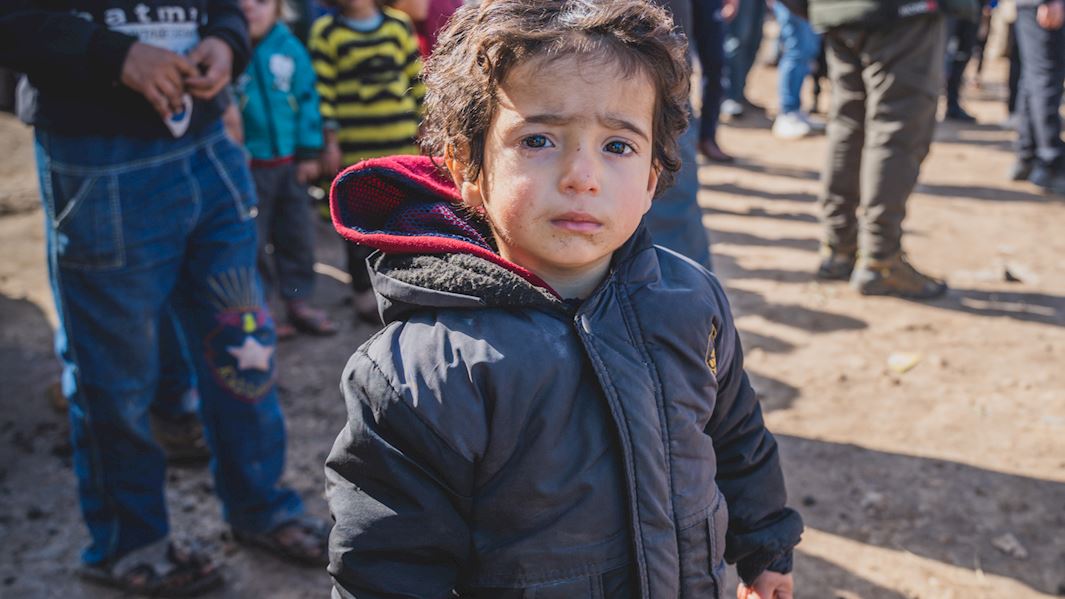 According to WFP, as of August 2022, 7.1 million people cannot meet their daily food requirements today and require urgent humanitarian assistance, with more than 200,000 facing catastrophic hunger.  
Meanwhile, an estimated 1.5 million children under five are suffering from acute malnutrition.  
In Syria, 12 million people are now grappling with food insecurity, which is more than half the population. Record levels of inflation, including for food and fuel, ongoing conflict and the war in Ukraine are impacting the most vulnerable.   
Despite these countries being hit the hardest, the impact of food insecurity is being felt worldwide. Here in the UK, 7 million people are struggling to afford to eat – that is 1 in every 10 people. Most people in the UK who are facing food insecurity are on low incomes, making it difficult to afford the soaring prices of basic food staples, energy bills and mortgage and rent payments that are affecting household budgets.   
What causes global food insecurity?
Food insecurity has been rising since 2018. Even before Russia's invasion of Ukraine, the increasing frequency and severity of climate shocks, regional conflicts and the pandemic were all taking their toll, disrupting food production and distribution, and driving up the cost of feeding people and families.  
The situation took an even more dramatic turn with the war in Ukraine. This pushed the prices of food and fertilisers higher, hurting importers and prompting several countries to impose export restrictions.  
The result is an unprecedented 345 million people whose lives and livelihoods are in immediate danger from acute food insecurity. And around the globe, more than 828 million people go to bed hungry every night, according to the World Food Programme.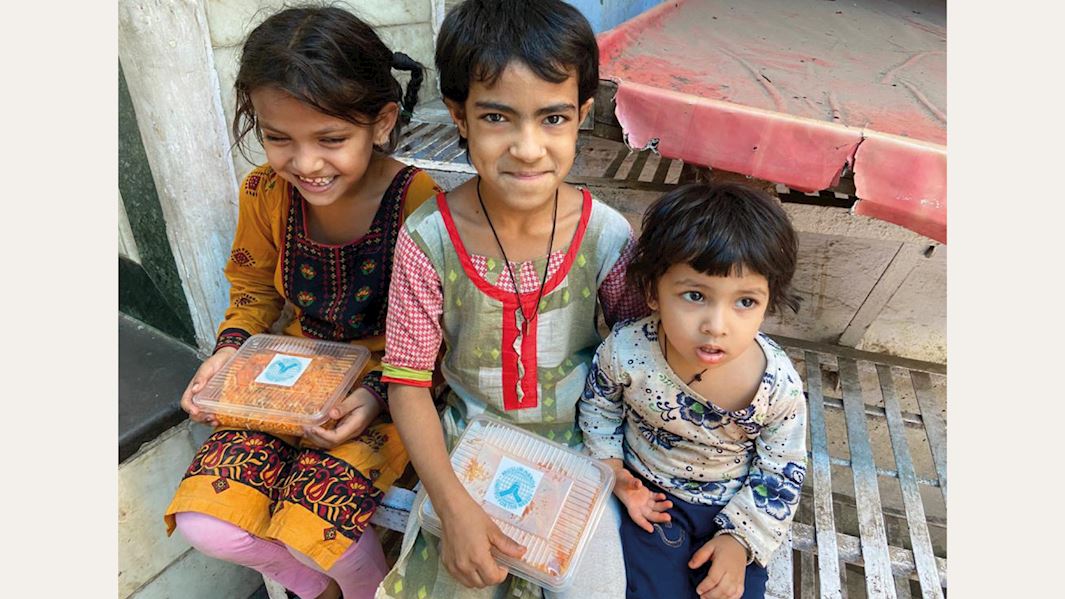 Is global food security achievable?
Though the current situation looks bleak, there is always hope.
In order to achieve food security, the following approaches need to continue to be adopted by governments, organisations and communities:  
Creating employment opportunities for people living in poverty

 

 

Reducing the negative impact of climate change

 

 

Promoting education and literacy on food waste and agricultural

developments

 

 

Introducing adequate infrastructures that support water management

 

 

Putting a stop to inequality is also a critical factor, with low incomes putting affordable food beyond the reach of millions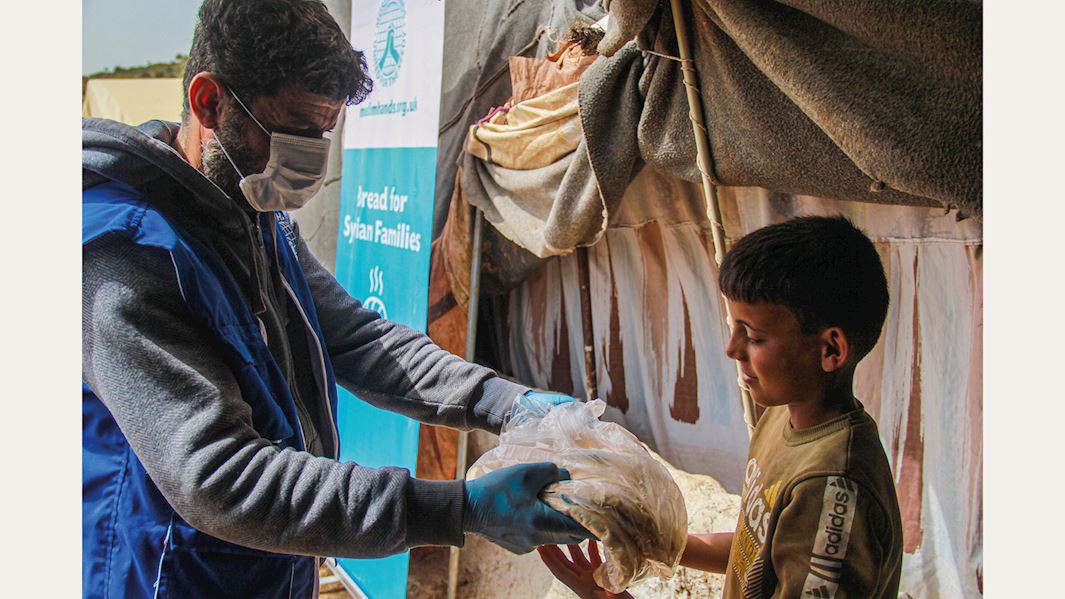 Muslim Hands donors have been helping to improve food security for communities across the world for over 25 years. Our bread factories in Yemen and Syria provide tens of thousands of loaves a day to some of the most vulnerable communities, including children, widows and those with disabilities.  
For over a decade our Motherkind Clinics in Somalia and Afghanistan have been providing mothers and their children with specialised care. Now, as record rates of hunger grip both countries, our clinics are on the frontline of fighting mother and child malnutrition.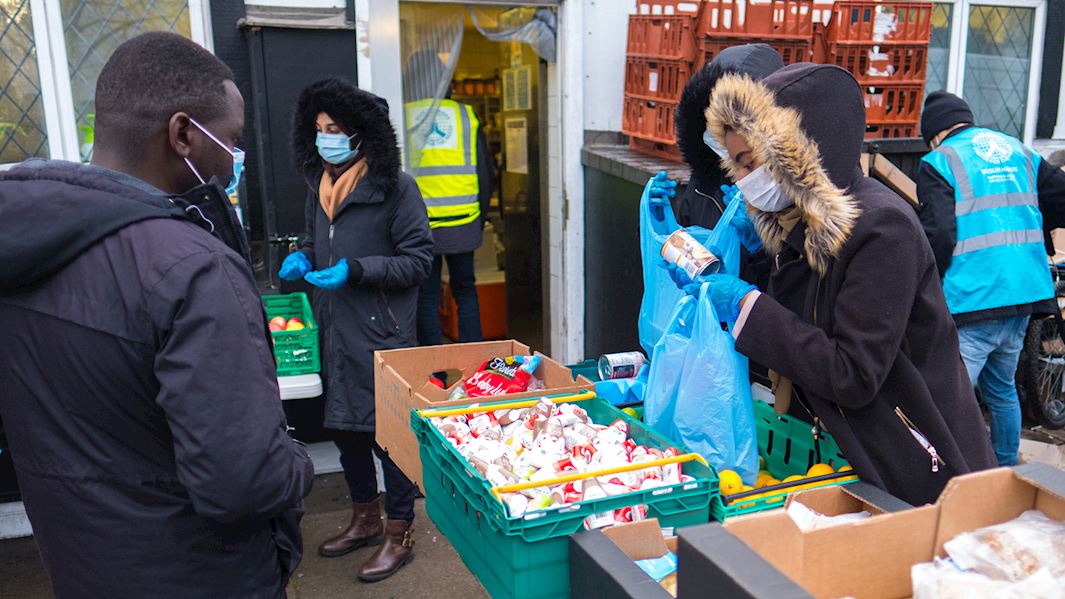 Our Open Kitchens in Hounslow and Nottingham provide hundreds of free meals every day to those experiencing homelessness and food poverty. It also offers a safe space for service users to seek advice and meet others that are in a similar situation so that no one feels alone.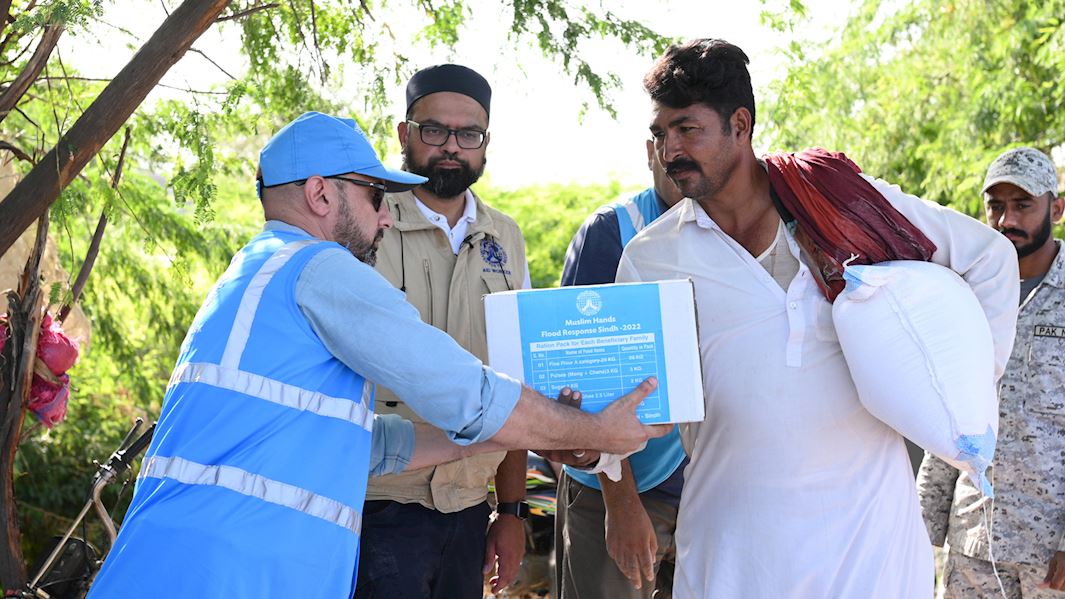 Our family food parcels are full of essential food items such as beans, pulses, flour and oil to last a family of up to seven people for one month. These are distributed seasonally and as an immediate response to emergencies.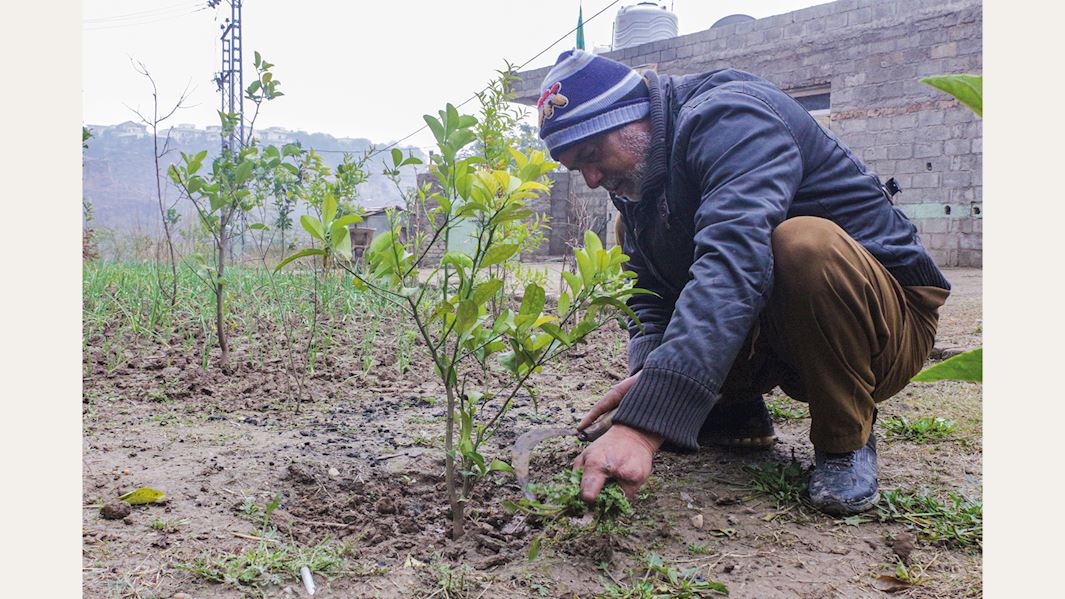 Our livelihood programmes empower people so they can support themselves and their families. From planting fruit trees that fight against climate change to setting up shops that provide affordable basics for disadvantaged communities and a sustainable income for widow-led families, our approach is tailored to the locations we work in. 
You can get involved and help support Muslim Hands put an end to food insecurity by supporting these projects. You can give a one-off payment or set up a direct debit to start making a difference today. 
---
Facebook

Twitter

Email This