30 July 2021
Qurbani 2021: You Reached 900,000 people this year! Ma sha Allah!

Alhamdulillah, thanks to the overwhelming generosity of our worldwide donors, this Dhul-Hijjah we were able to provide 900,000 people with meat in 28 countries across the globe! Your Qurbanis reached some of the most vulnerable people around the world, including victims of conflict in emergency zones like Yemen, Syria and India-administered Kashmir, as well as communities suffering extreme poverty across Asia, Africa and the Middle East. Here are just some examples of how your Qurbanis impacted families around the world:
Pakistan
In Pakistan, a kilo of meat costs £4.50 and 7.5 million Pakistanis live below the international poverty line, earning less than £1.40 a day. This makes it impossible for them to afford a meal with meat as part of their regular diets. With your help, we reached almost 300,000 people in the most deprived regions of Pakistan, alhamdulillah!
Nusrat Bibi and her family were so thankful to receive your Qurbani to enjoy over Eid. Nusrat is a widowed mother of three living in a deprived rural village next to the city of Sahiwal. She works as a seamstress and earns less than £1 a day, barely enough to put food on the table. She says, 'I try my best to earn enough for my house but there is not enough work, and we rely on Allah (swt)'.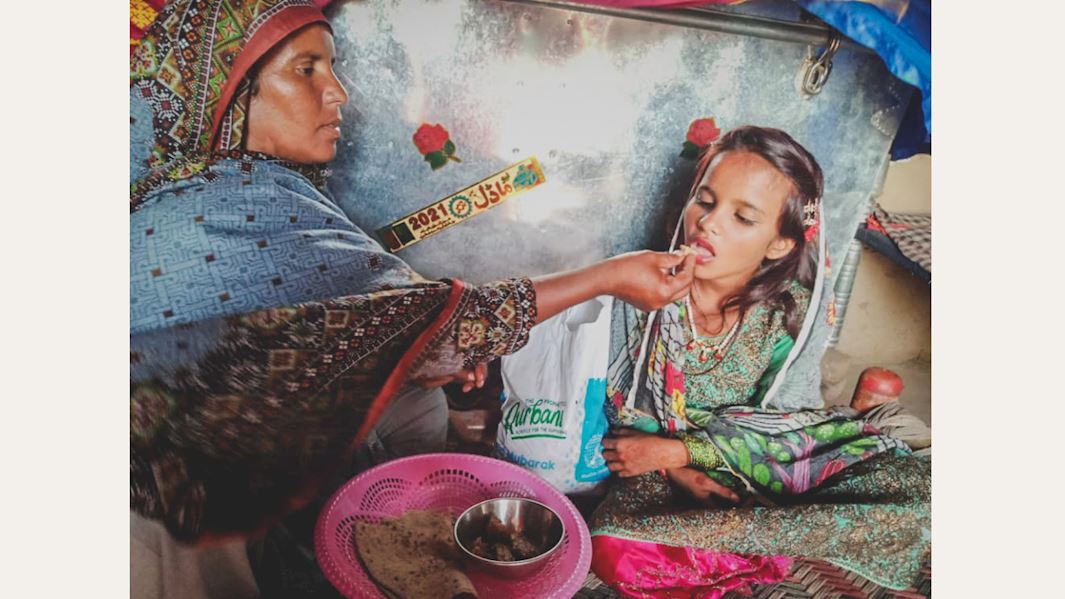 Nusrat added, 'During this COVID time, I could not afford to buy any meat, but alhamdulillah, after a long time we have cooked beef and my children are very excited to eat it. The smile on the faces of my kids is all I ever wished for and I am grateful to Muslim Hands for bringing happiness to their lives'.
But it doesn't stop there. Alhamdulillah, thanks to our generous donors, her children are also benefitting from the Muslim Hands Orphan Sponsorship Programme and attend the Muslim Hands Ghulam Nabi School of Excellence. Nusrat is hopeful that her children will be successful and have a bright future, 'I wish a long, healthy and prosperous life for all Muslim Hands donors'.
Syria
6.6 million Syrians have been internally displaced as a result of a decade of war. IDPs live in treacherous conditions and lack access to basic necessities like food, clean water, health care and education. Thanks to you, we were able to provide 10,000 IDPs in Syria with fresh meat to enjoy on the days of Eid al-Adha.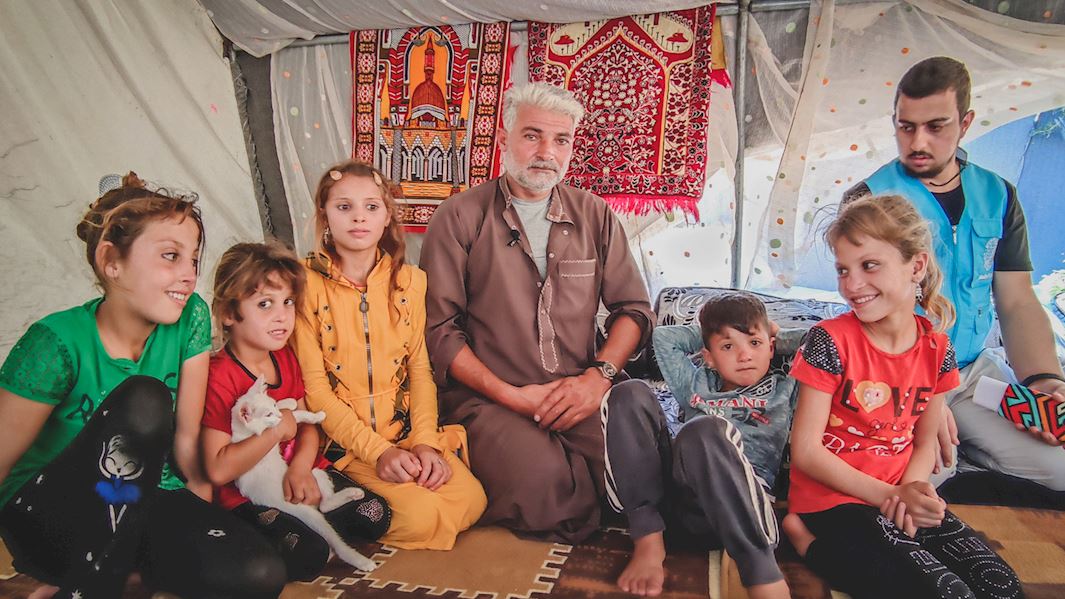 Halef Al-Mahmoud and his eight children live in an IDP camp in Azaz, Syria. They have been displaced seven times since fleeing their family home in Halep because of the war. 'I had to save my children,' he says. 'We witnessed so many bombs and so much death'. The family of nine are forced to live in a tent, with just one area for sleeping and a separate part they use as a kitchen. Halef tries to earn some income as a driver using his motorbike but earns less that £1 a day and therefore relies heavily on humanitarian aid to survive.
Halef and his family were so happy to receive your Qurbani on Eid Al-Adha. 'I feel very happy that I am able to provide meat for my family. This is the only occasion we eat meat in the entire year. 'We are very thankful to our donors, and we pray that Allah blesses them with more wealth, in sha Allah'.
You can continue to support Syrian IDPs by donating to our bread factory or Syria Family Homes Fund. Find out more about our work in Syria here.
Somalia
Since 2015, famine in Somalia has claimed the lives of 260,000 people, over half of them children. Thanks to your generosity, we were able to distribute meat to over 120,000 people, which they enjoyed over the days of Eid and beyond.
Safio Osman and her family live a tough life in Samawade IDP camp. Her husband is disabled and can't work, so she has to rely on humanitarian aid to feed her four children. They live in a mud hut with no windows, which protects them from the scorching sun but does not withstand the rain. When it rains, they have to seek shelter in a neighbouring village. She told us that the most difficult time she faced was when they didn't have food for seven days, she had to feed her family powered milk given to her by one of her neighbours to survive.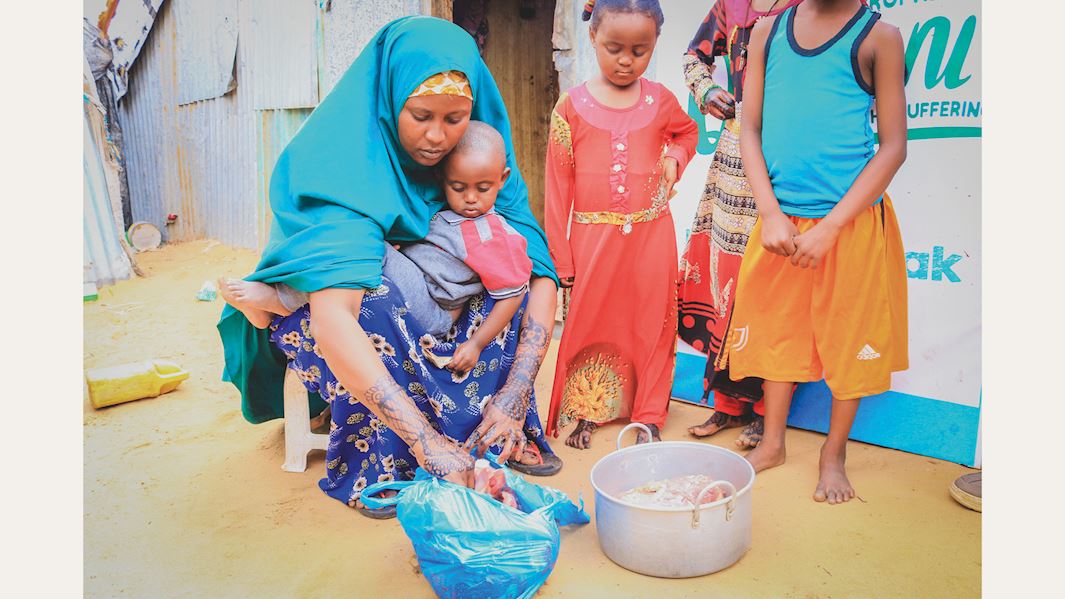 Thanks to your sacrifices, Safio's family was able to enjoy the rare luxury of meat this Eid. 'We are currently enjoying delicious Qurbani meat provided by Muslim Hands, may Allah greatly reward these generous donors', Safio said. 
Yemen
Yemen remains the world's worst humanitarian crisis with 80% of the population relying on humanitarian aid to survive. Acute malnutrition threatens half of children under five. Thanks to your support we were able to ease the plight of 36,000 Yemenis over Eid, giving them the opportunity to celebrate the blessed days with nutritious meals of meat, alhamdulillah.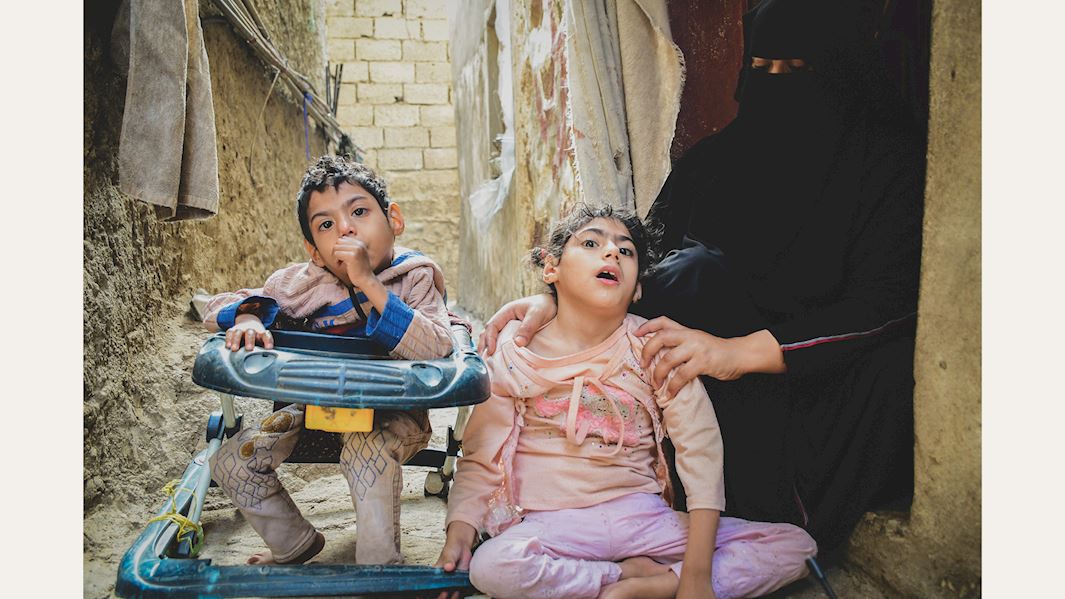 Sadeq Abdelkader's was one of the many vulnerable families that benefited from your generosity this Eid.  The family have been internally displaced since the start of the war in 2015 and live in an IDP camp on the outskirts of Taiz city. Sadeq has struggled to find work and has to rely on humanitarian aid to provide for his two disabled children. Sadeq is extremely thankful for the sacrifices you have given which have allowed his family to partake in Eid celebrations.
You can continue to help us fight the famine in Yemen by supporting our bread factories, which provide daily fresh bread to widows, orphans and people with disabilities. With the latest UK aid cuts to Yemen, your support is needed now more than ever. Find out more about our ongoing work in Yemen here.
United Kingdom
Alhamdulillah, you also made an impact right here at home and helped us fight rising food poverty in the UK through our Open Kitchen. Your Qurbani donations helped us serve a delicious Eid feast to 3,000 vulnerable people and provided 90 families suffering food insecurity with fresh meat. The excess meat has also been stored and will continue to feed vulnerable people, including low-income families, homeless people and refugees over the next six months, in sha Allah.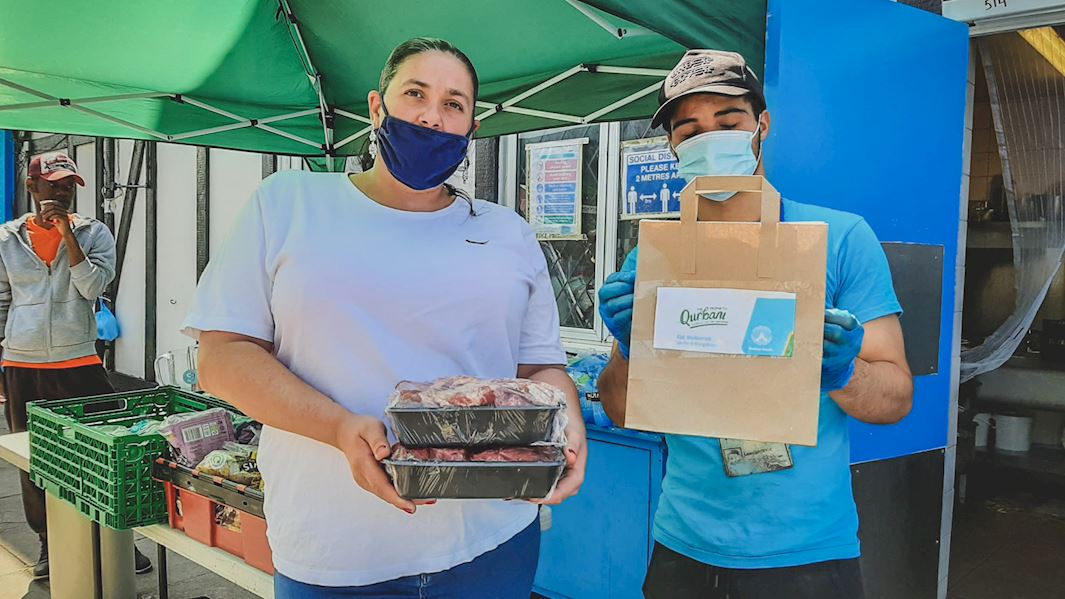 Food poverty has been rising in the UK since the start of the pandemic, with 1 in 5 people now struggling to put meals on the table. You can continue to support our efforts to tackle UK hunger by setting up a regular donation to our Open Kitchen. The Prophet (saw) said, 'O Abu Dharr, when you cook a stew, put more water in the broth and take care of your neighbours'. [Muslim]
Thank You for Being the Best!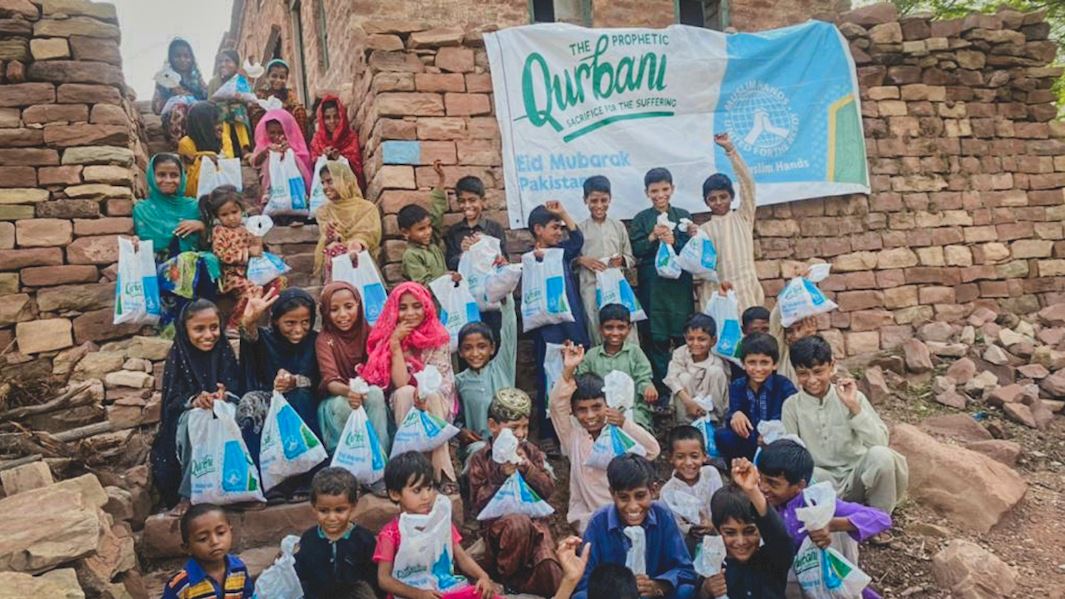 Subhan Allah, you brought joy to so many people this Eid al-Adha! Many beneficiaries made special du'as for your health, your families and your prosperity. May Allah reward you for your efforts and put barakah in your sacrifices, amin.
On behalf of our Muslim Hands teams around the world and all of the Ummah who benefitted from your Qurbani donations this Eid - we would like to say a big THANK YOU!
You can continue to make a difference to those suffering around the world by setting up a regular donation today to help us tackle the root causes of poverty and combat global hunger.
---
Facebook

Twitter

Email This