Keep Your Children Ramadan Focused this Easter

It is that time of year again! In the midst of our celebration of Ramadan, the Easter holidays have arrived and that means if you're living in the UK, your children have a week off from school. You may be asking yourself how can I keep my children entertained and stop them from being distracted by the buzz of Easter? Well, we are here to help. Muslim Hands have created several children's activities and guides that are centered around Ramadan for this very occasion. 
So, if your children find themselves with not much to do, this article is going to cover everything they can do this Easter to keep them entertained, such as: 
Read our selection of online Ramadan books entitled Stories of Hope

 

Download our Ramadan Booklet for Children, which has a series of fun activities including drawing, colouring and writing; and

 

Starting our 30 Good Deeds guide which will give you a new way to worship Allah (swt) every day for 30 days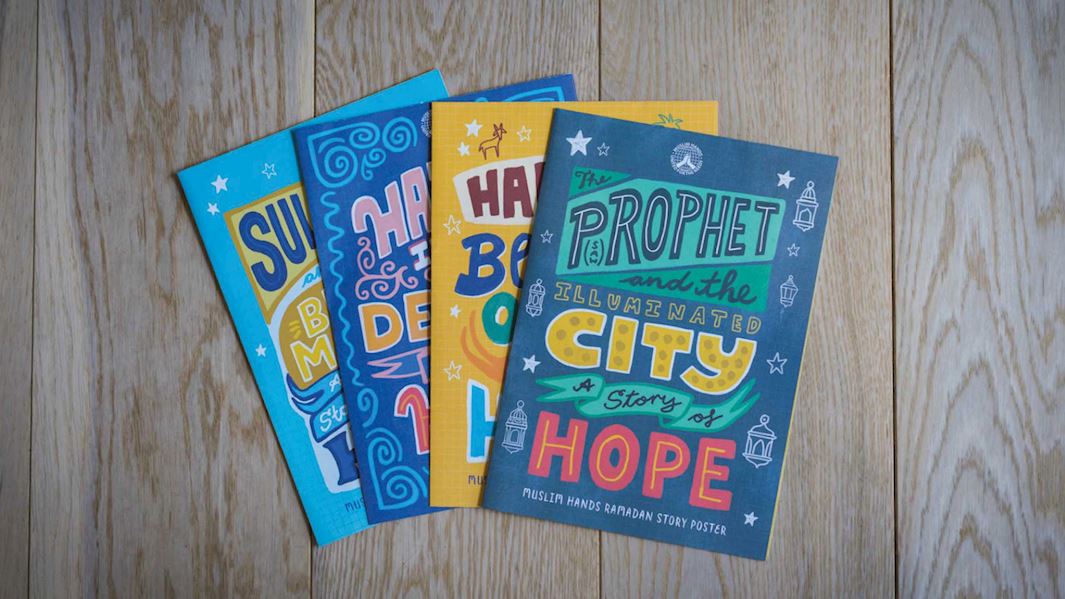 Children's Books about Ramadan: Our Stories of Hope
During Ramadan 2021, every Monday we shared a story of hope from the Qur'an with you on our blog. Due to their success, we had the opportunity to develop these into four beautifully illustrated posters that you were able to buy from our website in time for Eid. If you weren't able to get your copy, do not worry because you can still purchase them. If you are not in the position to buy a copy, here are the stories of hope that we covered: 
1. Prophet Sulaiman (as) and the Blessed Masjid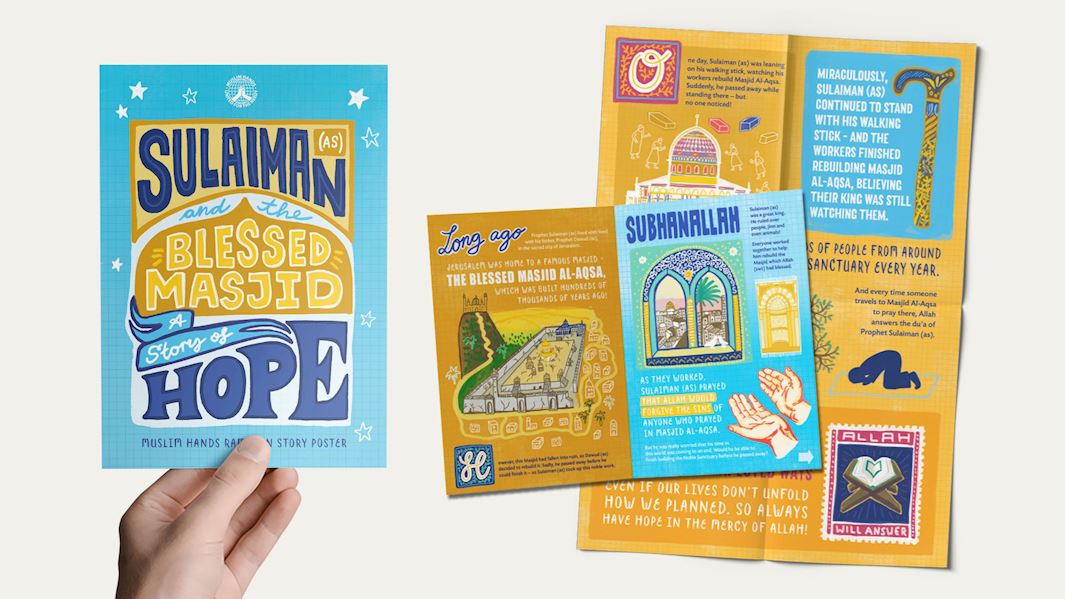 We began the stories of hope by the retelling the story of the rebuilding of Masjid Al-Aqsa by Sulaiman (as) and his father, Dawud (as). Unfortunately, during the rebuild Dawad passed away and so to ensure that the rebuild would continue even if he passed, Sulaiman made an immense du'a to Allah that He would forgive the sins of anyone who visited and prayed at the Masjid.  
Sulaiman did not live to see the completion of the rebuild, but Allah granted his du'a and ensured the rebuild was completed. You can read the full story on our website.   
2. Hajar (as) in the Desert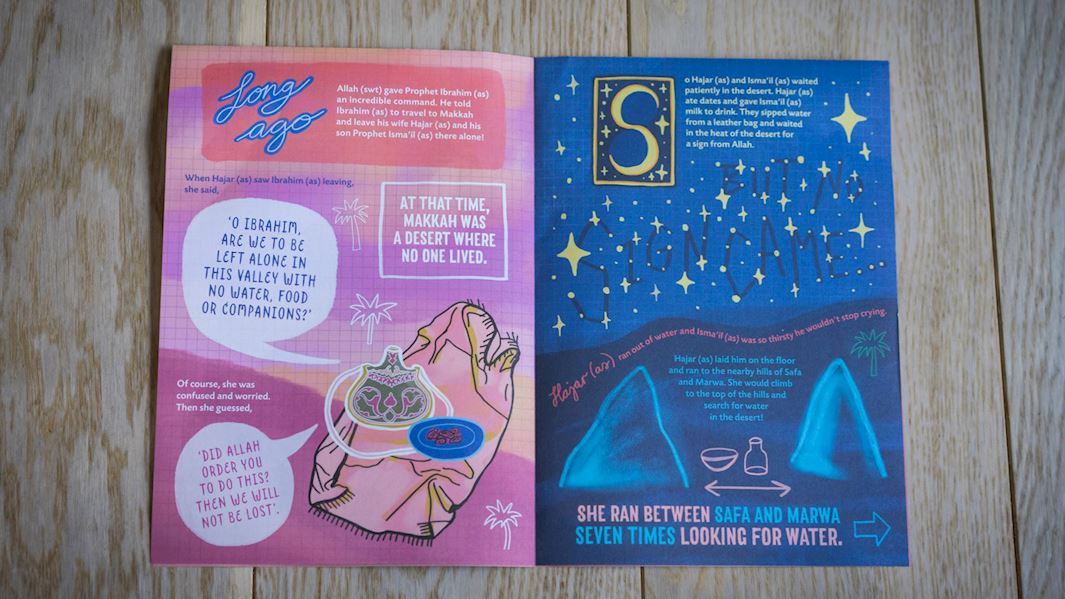 The mother of Prophet Ismail (as), Hajar, was the protagonist in our next story. It begins with Allah commanding her husband, Ibrahim (as) to leave her and Ismail alone in the desert. Hajar accepted His demand because she had trust that Allah would protect them from harm. Even though she had many reasons to fear for her and her son's life, she put her faith in Allah. 
And He provided for them in a way completely beyond her imagination. You can read the full story on our website. 
3. Halimah (ra) and the Blessed Orphan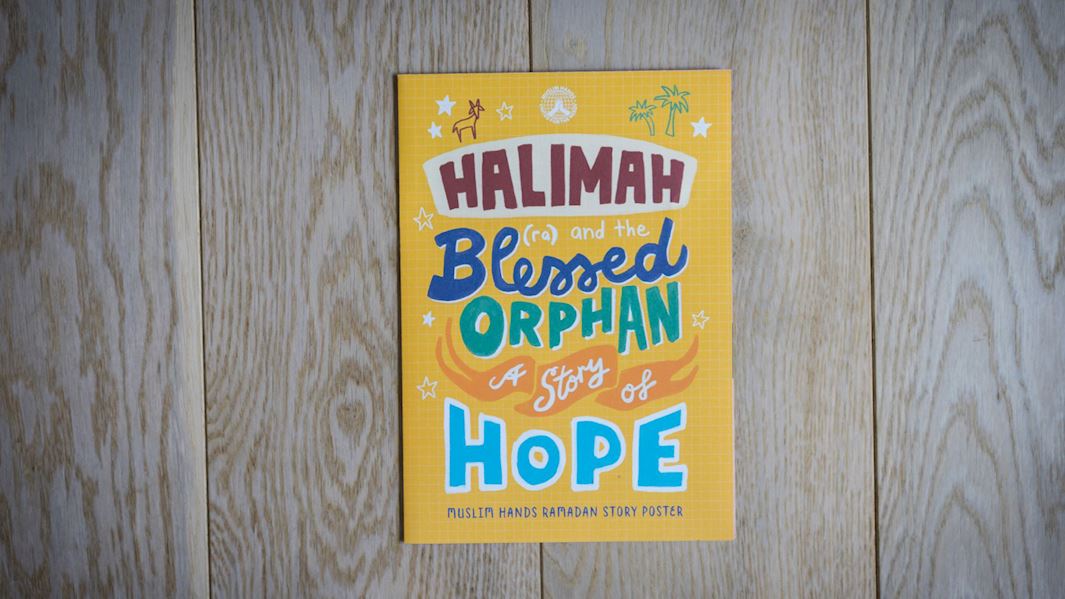 One of the most important stories of hope we shared was that of Halimah, the foster mother of the Prophet (saw). She had hopes and prayed that she would be blessed with an orphan child whom she could care for. Little did she know that said orphan was none other than the Prophet (saw) himself. Through this she received an abundance of blessings, which you can read more about on our website. 
4. The Prophet (saw) and the Illuminated City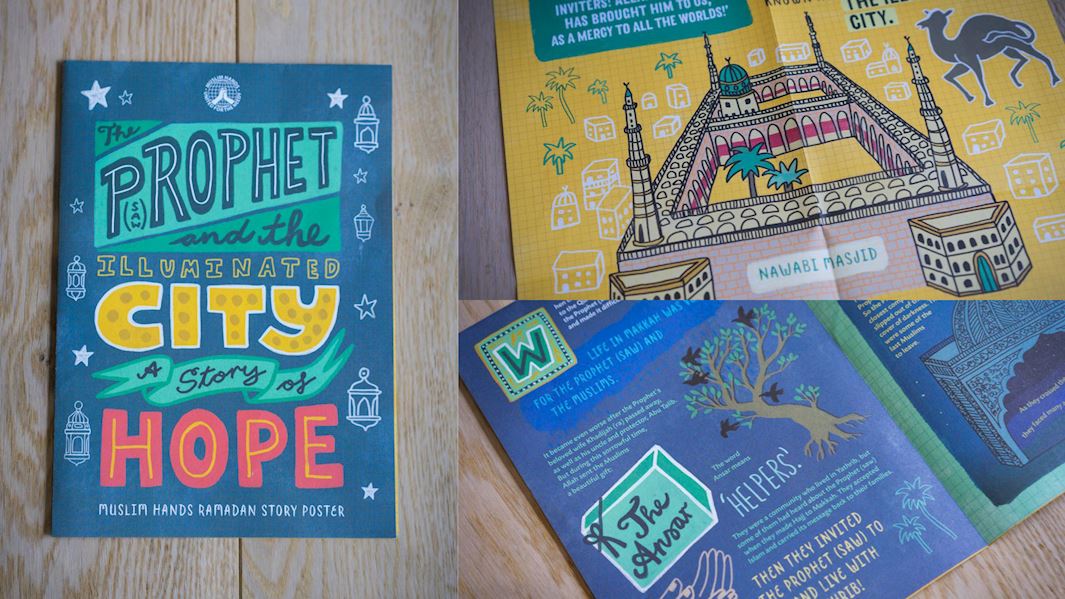 For our fourth and final story, we chose to uphold the Ansar, the Helpers of Madinah, who opened their homes to Muslims who had been persecuted and displaced. Their generosity and kindness are still remembered to this day. This is one of the best lessons you can teach your children this Ramadan, the meaning of brother and sisterhood in Islam. You can find the full story on our website. 
Stay Entertained with this Ramadan Activity Book
Are you looking for ways to entertain your younger children? Well then, look no further! Our FREE Ramadan activity booklet is the perfect way to keep your little ones stimulated this week as it includes creative drawing exercises that will help your child strengthen their connection with Allah (swt). In this downloadable booklet, they will be able to draw themselves as a superhero and think of new and innovative ways to spread good deeds using their superpowers for Allah.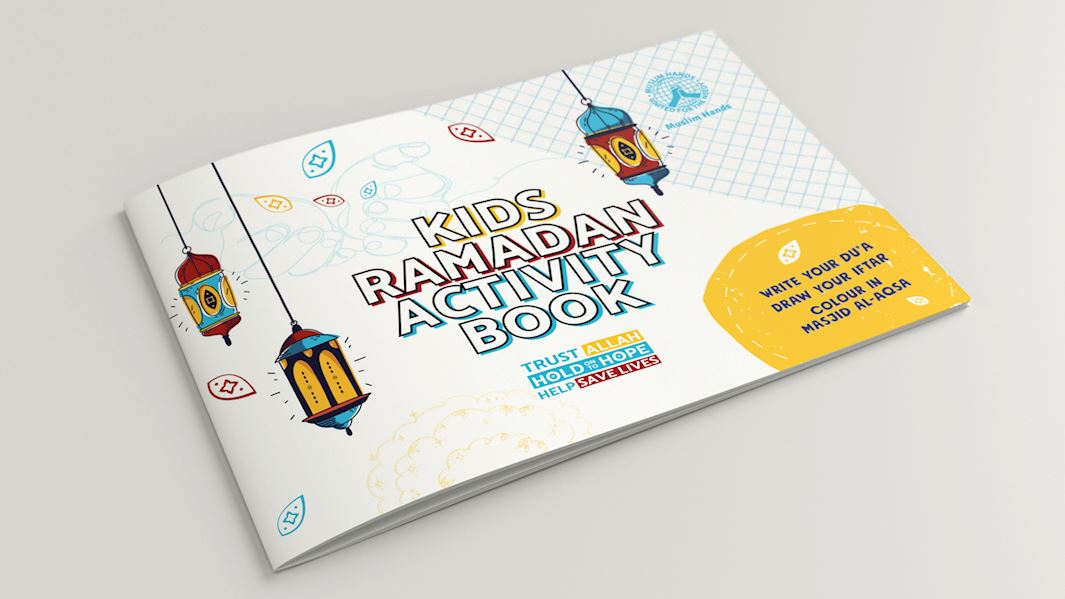 They will also have the opportunity to celebrate your family's traditions by drawing and colouring their favourite iftar meal that you share as a family. Even if your child hasn't started fasting yet, this activity will prepare them for future Ramadans as it offers facts about fasting as well as the du'a said when the fast is broken and also the intention to fast the next day. This fun and creative exercise will bring your child closer to Allah, as well as the Prophet (saw), as they discover the meaning and importance of fasting. 
Would you like to know more about how Muslim Hands is helping those that are unable to break their fast this Ramadan? This year, Muslim Hands will be providing over 2.5 million iftar meals to those living in poverty and unable to afford iftar, as well as those who have lost everything to natural disasters and climate change.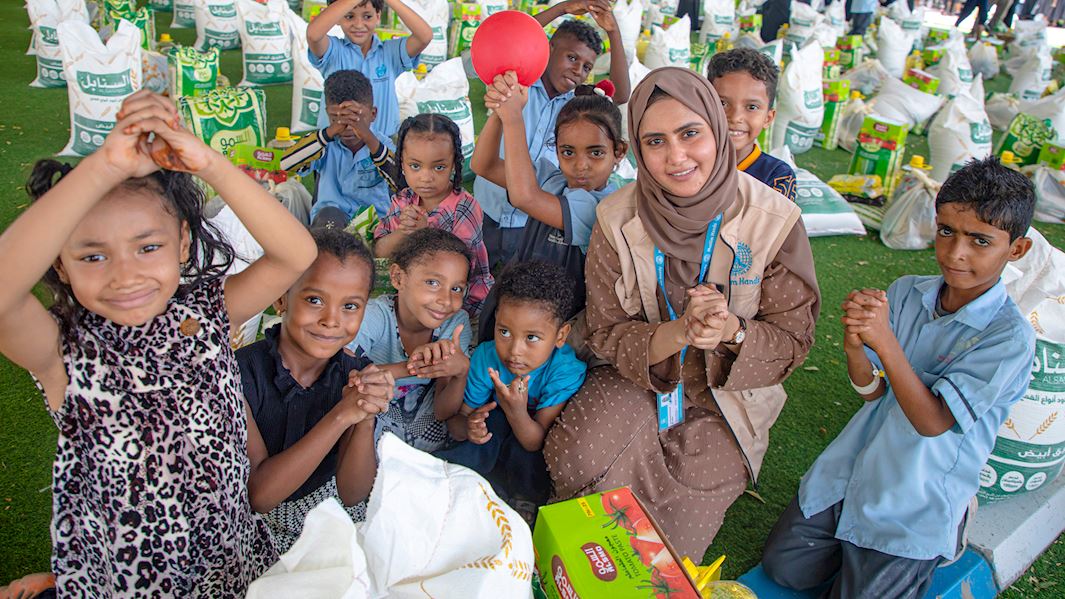 One of the highlights of this great booklet is the beautiful illustration of the blessed Masjid Al-Aqsa that your child will get to colour in. As your child completes this exercise, they will also learn some interesting and importance facts about Al-Aqsa including verses from the Noble Qur'an and the importance of praying at this historically significant site. Not only that, but they will be able to reflect on the meaning behind their own du'as as they start to draw the prayers, they will be making this Ramadan. 
Do you want to teach your child more about Masjid Al Aqsa? We have written an extensive blog on all the little-known information about the Islam's third holiest site which you can find on our website. 
Finally, to end on a high note, we have included a fun maze puzzle that your child can complete. Follow the correct line and they will be able to complete a moon sighting, follow the wrong line and there will be no moon in sight. Help your child grow their connection with Islam and download this fun exercise booklet today. 
30 Good Deeds to Start this Ramadan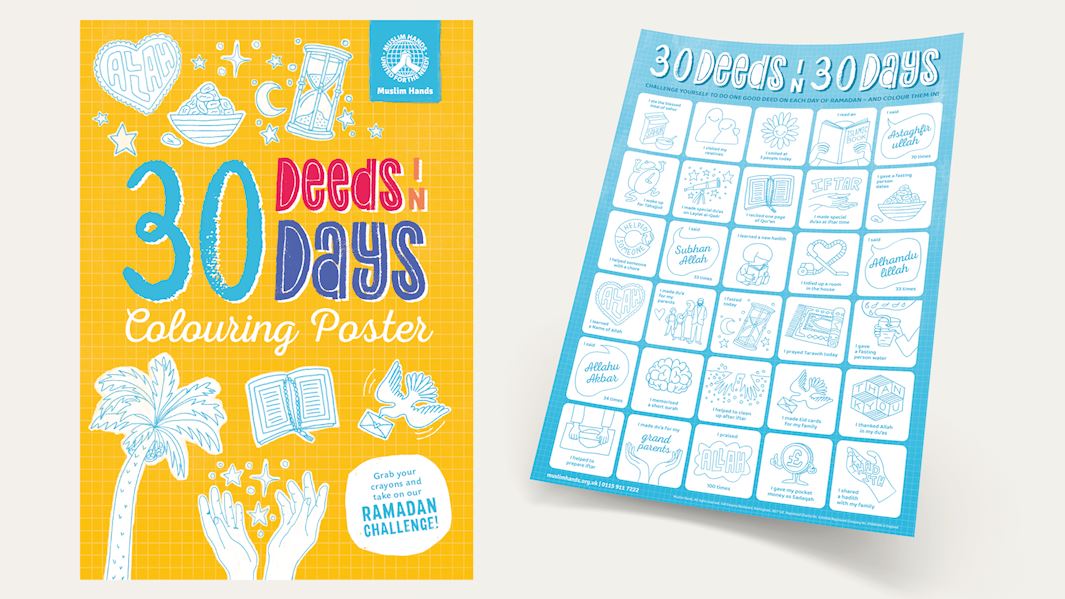 'Allah has promised those who believe and do righteous deeds [that] for them there is forgiveness and great reward.' (Qur'an, 5:9) 
During this month of fasting, charity and worship, we aim to strive to help others as much as possible, while instilling good values and morals in our children. Good deeds are a way of showing our love to Allah and thanking Him for everything He has given us. 
That is why we have created the 30 Good Deeds over 30 days calendar so that you and your children are challenged to complete each act of kindness for the next month. Such acts include sharing a smile with a stranger, mending a broken relationship and connecting to nature. This calendar is free to download so that you can get started today! 
This is something special that you can do as a family to grow your connection with Allah and each other. You can even discuss it later while you share your iftar meal together as some good deeds may be more challenging than others. To keep your children on track and engaged with their good deeds we even have a 30 Good Deeds poster they can colour in each day.
Get your Children Involved with Muslim Hands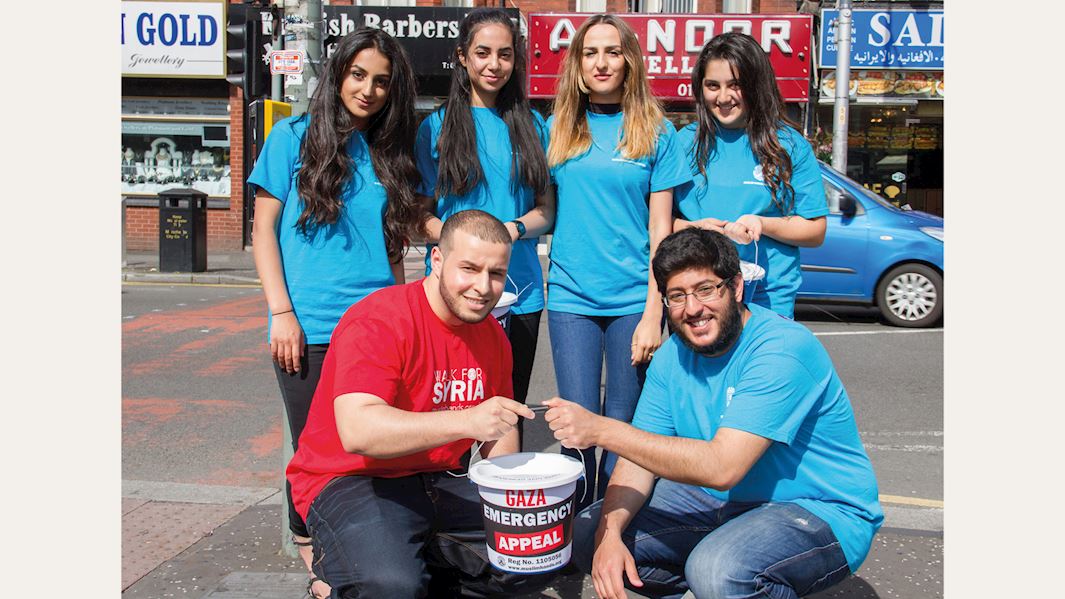 If you enjoyed this article and all of the resources we provided, head on over to our blogs. Updated regularly, we provide a wealth of knowledge about how Muslim Hands is helping the global Ummah that is in need of support. We also have the Sunnah Stream podcast where our panel explores the Prophetic way with deep discussions, interesting guests and insightful commentary. 
Do you want to get your child involved all year round? Then why not volunteer with us! Our award-winning Ansar Team is a great way to give back to the community while also meeting fun and interesting new people. They can also join in on some of our most exciting events, as well as innovative fundraising initiatives such as our Quench Their Thirst campaign. 
Finally, every year we hold the Young Muslim Writers' Awards where children of all ages who are passionate and creative can submit their poetry, screenplays and short stories in our competition. This is one of Muslim Hands UK's most beloved projects and the quality of writing gets better every year. We hold this competition at the end of each year, so be sure to keep an eye on our website for updates on when our submissions open! 
---
Facebook

Twitter

Email This