---
An Incredible Sadaqah Jariyah
The Prophet (saw) was asked, 'If one of us cannot visit it (Al-Aqsa), what should we do?' He (saw) said, 'Then he should make a gift of some oil to be lit therein [in its lamps]. For indeed the one who gifts this to it will be like the one who has prayed therein [worth 1,000 prayers]'. [Ahmad]
Alhamdulillah, we are honoured to invite you to an incredible opportunity - illuminating the Dome of the Rock Masjid!

Located at the centre of the Blessed Masjid Al-Aqsa complex, it is believed to be the exact place where the Prophet (saw) was ascended into the heavens on Al-Isra' wal-Mi'raj. SubhanAllah, he (saw) not only met prophets and angels (as) on this journey, he actually met Allah, our Lord and Creator!

Illuminating this sacred spaced carries the reward of praying there - worth 1,000 prayers! There are ONLY 5,000 shares available in this blessed lighting project!
Ma sha' Allah, you have been preserving the Blessed Masjid Al-Aqsa for over a decade. Since 2008, you have built new wudu areas, repaired paving stones, illuminated various areas of this site, and much more! (Check out our current projects below!)

The illumination of the Dome of the Rock Masjid is another chance for you to honour Al-Aqsa. Don't miss out on gaining the reward of 1,000 prayers!

You can give this beautiful Sadaqah Jariyah on behalf of yourself or a loved one, reaping its incredible rewards for years to come, in sha' Allah!
---
So far, you've given 2,250 shares. There are ONLY 2,750 shares remaining!
---
Preserve Our History
Significance of Masjid Al-Aqsa
Our Ongoing Work in Masjid Al-Aqsa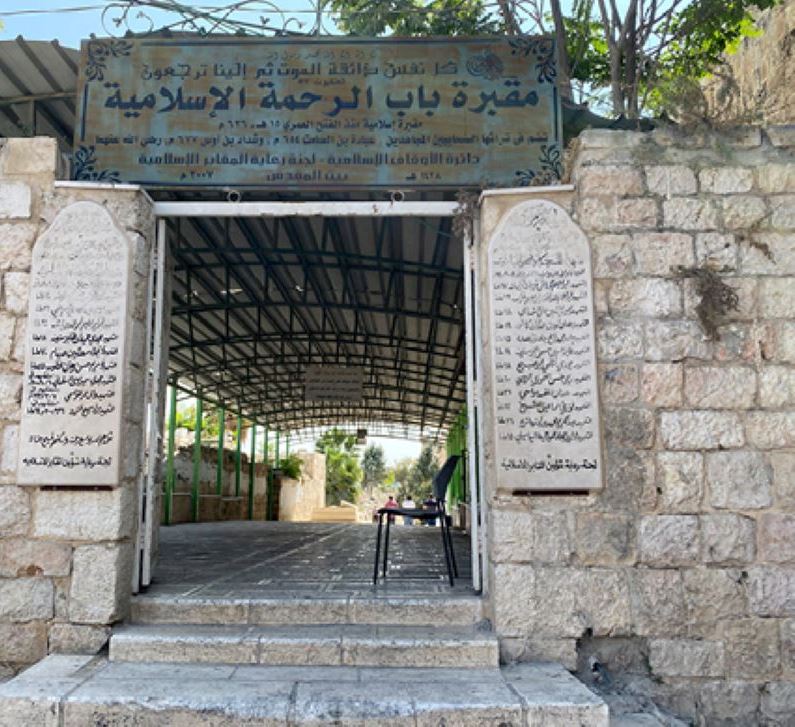 Renovating the Bab ar-Rahmah Cemetery
'And whoever honours the symbols of Allah - indeed, it is from the piety of hearts'. [Quran, 22:32]
Bab ar-Rahmah was established at the time of Umar ibn al-Khattab (ra), and is thus around 1,400 years old!
Covering 11,000 square metres, it includes the graves of Sahabah such as Ubadah ibn Samit (ra), the first Islamic judge of Shaam and al-Quds, among 70 other Companions, leaders, martyrs and scholars.
Martyrs from many armies who defended Jerusalem are also buried here, as well as Turk Muslims who lived and died in Ottoman times.
Join us in preserving this significant Islamic landmark! Here's what your Sadaqah Jariyah can do:
£100 renovates 5 square metres
£200 renovates 10 square metres
£500 renovates 25 square metres
GIVE TO BAB AR-RAHMAH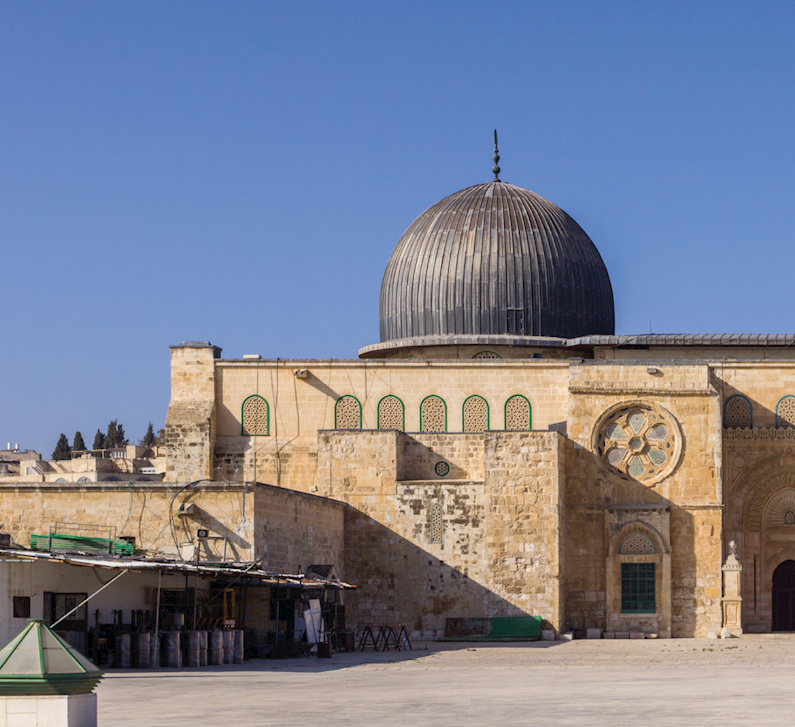 Illuminating the Qibali Masjid
Alhamdulillah, we have finished fundraising for the state-of-the-art lighting system for the Qibali Masjid Grand Prayer Hall!
The old lighting system was over 30 years old and there was a risk of fire. Alhamdulillah, your donations are rewiring the Qibali Masjid completely, so generations of worshippers can pray in safety and our history is preserved.
We began this historic Sadaqah Jariyah project in March 2019. In just a year and a half, you raised enough to illuminate the whole Masjid, ma sha' Allah!
We hope to finish illuminating the Qibali Masjid by Ramadan 2021, in sha' Allah. Check out all the other amazing ways you are supporting Masjid Al-Aqsa and its people.
MASJID AL-AQSA IN 2020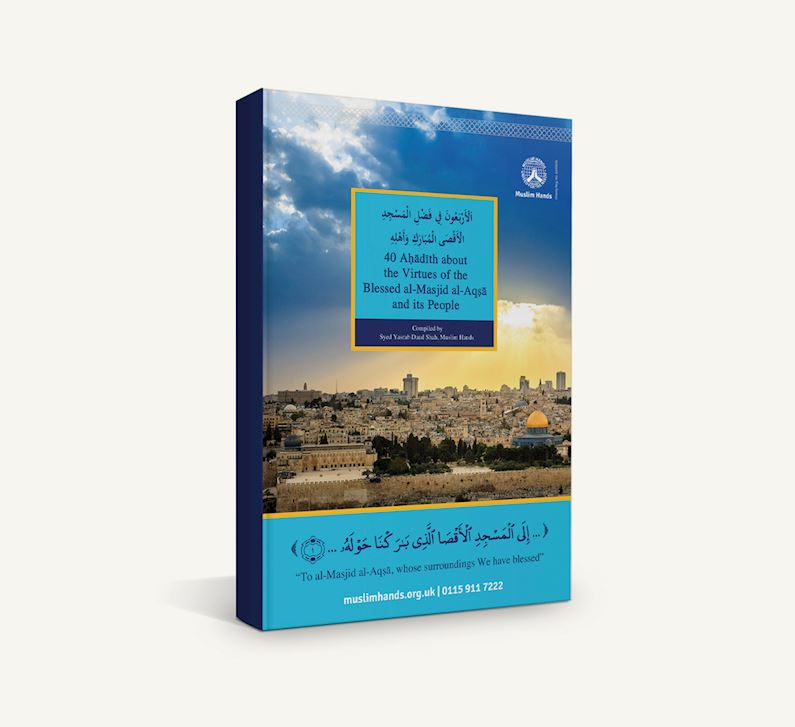 Download a FREE copy of the NEW Al-Aqsa hadith collection!
Alhamdulillah, we are delighted to share our NEW hadith collection about Masjid Al-Aqsa and its people!
It includes over 40 hadith about the history of Masjid Al-Aqsa, its divine significance, its role on the Day of Judgement, and the blessed nature of the people of Shaam.
The hadith are in both Arabic and English, and we've also included commentary in the footnotes.
You can download this hadith collection for FREE on our website! (You will need to give your email address to access it).
GET YOUR FREE COPY!
Your Donations Since 2008!
Preserving Masjid Al-Aqsa
Illuminating extensive parts of the masjid for the first time in over 30 years
Renovation of several wudu and bathroom areas in and around the blessed mosque
Maintaining Al-Aqsa's olive trees, harvesting their oil for Jerusalem's needy families
Installation of a new PA system and data centre
Extensive replacement of damaged paving stones
Furnishing of Al-Aqsa School for Boys

Latest
Find out more about our work within the blessed Masjid Al-Aqsa