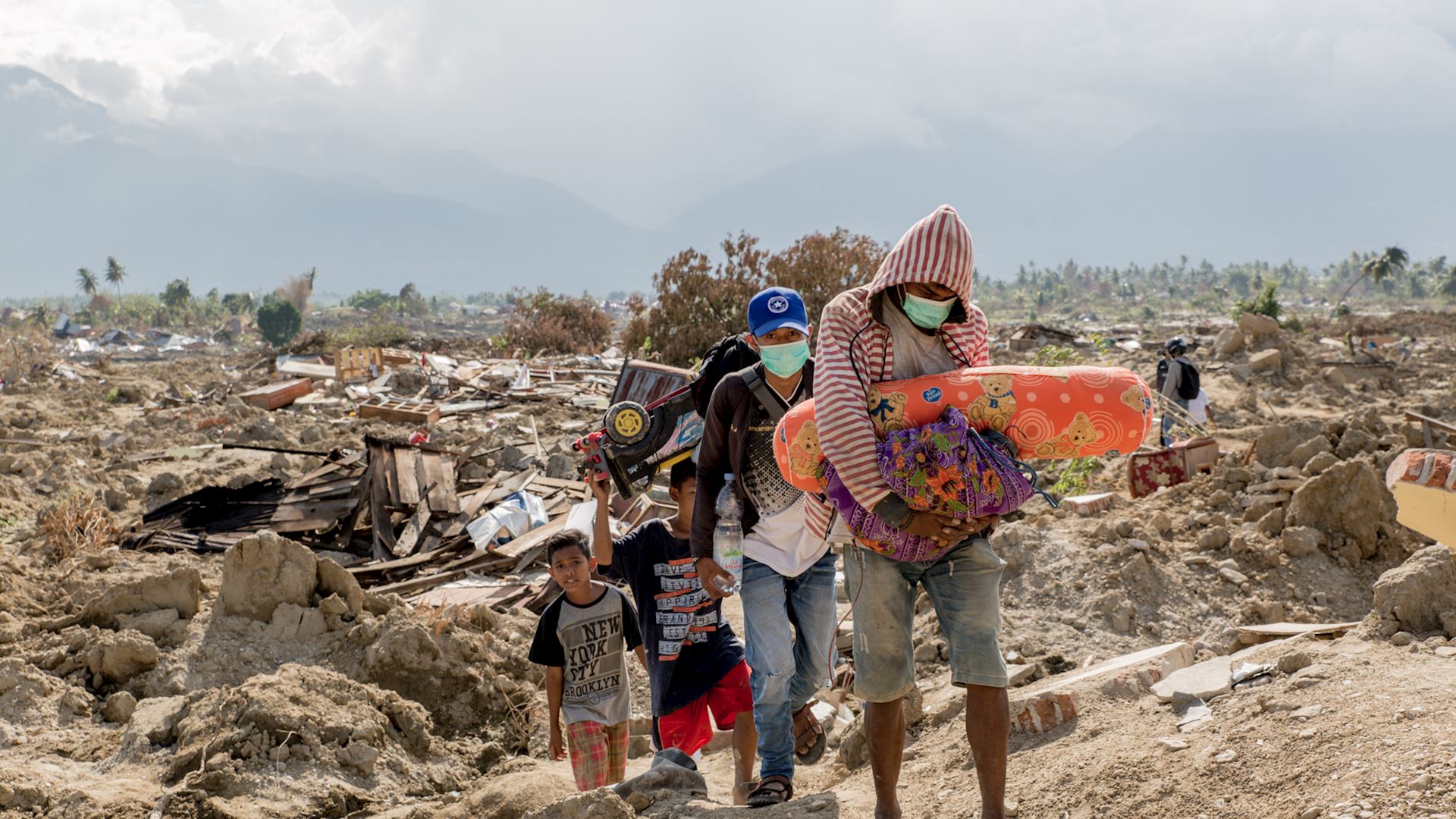 Indonesia Tsunami Emergency
Rebuild shattered communities
Donate
Here are ways you can help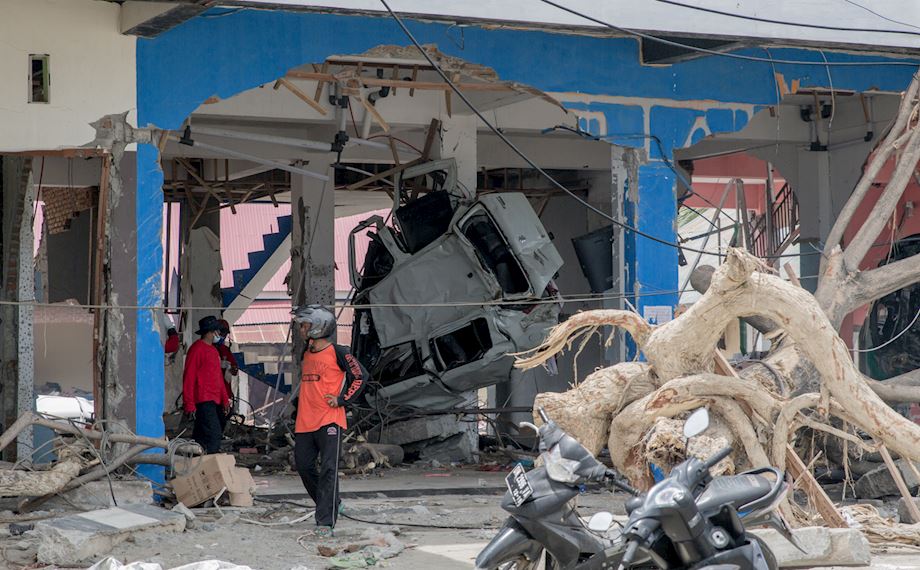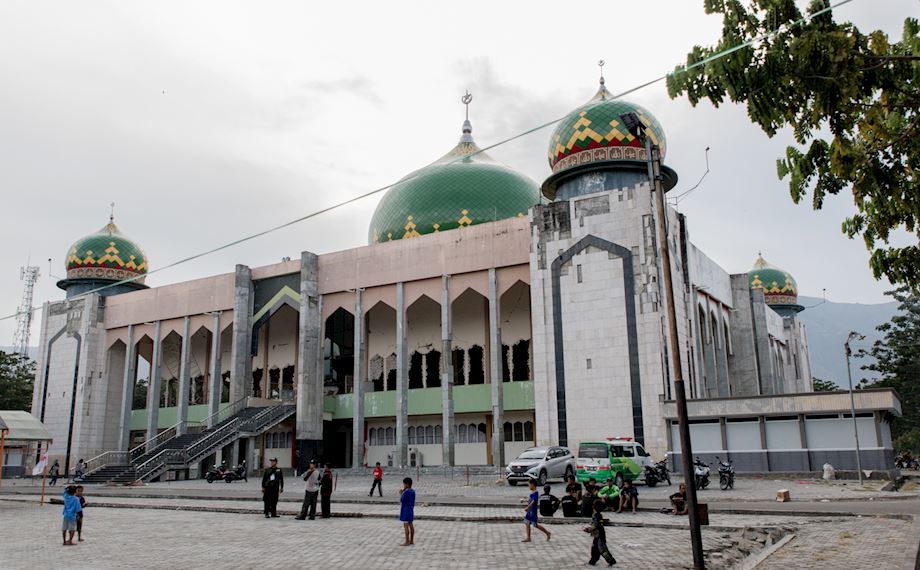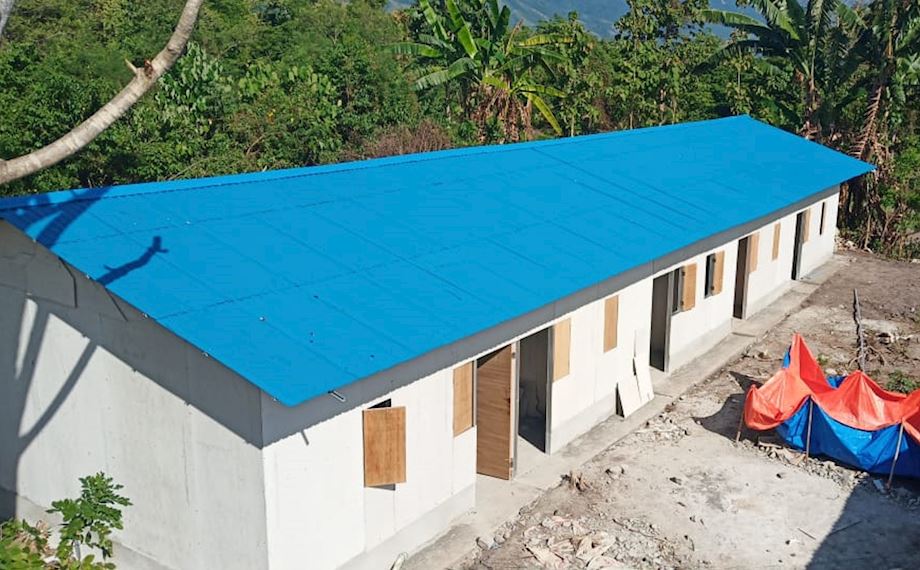 ---
'On the authority of An-Nu'man ibn Basheer, the Messenger of Allah (saw) said, "The parable of the believers in their affection, mercy, and compassion for each other is that of a body. When any limb aches, the whole body reacts with sleeplessness and fever"'. (Bukhari)
On Saturday 22nd December, a tsunami triggered by volcanic activity devastated the Indonesian islands of Sumatra and Java . More than 2000 people were killed and over 16, 000 were left homeless. We were on the ground providing emergency relief immediately after the disaster struck.

Our teams set up a community kitchen and distributed cooked meals to victims as well as food parcels which included essentials such as rice, eggs, oil, sugar, meat and water. We also established temporary classrooms for secondary students whose schools were destroyed.
Following our emergency response, we are now working to rebuild communities over the long-term. We are currently building a local mosque and sturdy shelter homes for the most vulnerable victims including widows, orphans and the elderly.

Muslim Hands has been providing relief in Indonesia since the Aceh Tsunami in 2004. As well as killing and injuring thousands of people, September's tsunami has destroyed homes, schools, mosques and health facilities leaving a whole community shattered. Donate now to help them rebuild their lives.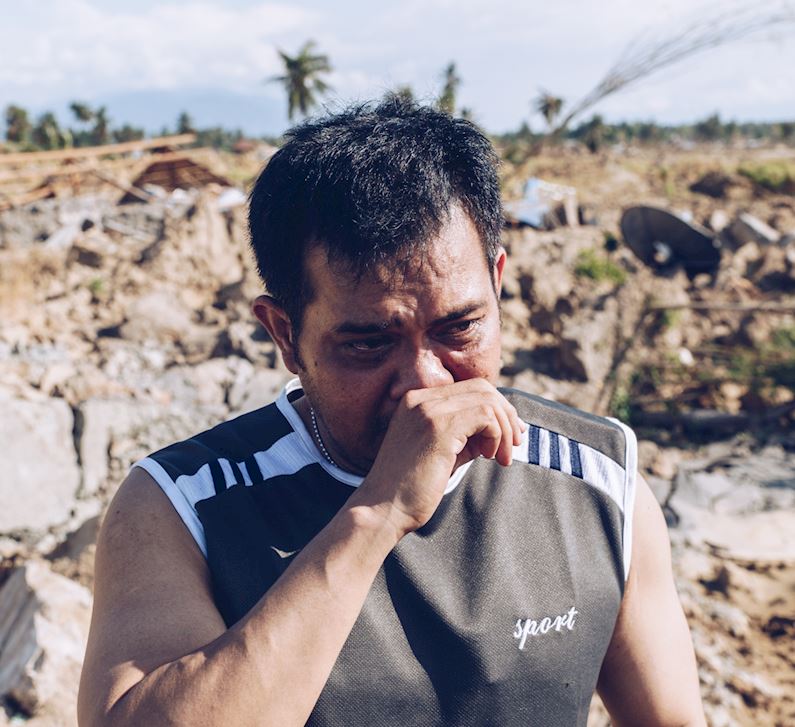 'I will never see her again': Anwar's Story
When Anwar's father left his home to pray maghrib at the local mosque on Friday 28th September, he did not know that would be the last time he would see his wife. Their family home was just one of those reduced to a pile of rubble when a 7.5 magnitude earthquake hit the Indonesian island of Sulawesi.
It's feared that over 700 people, including Anwar's mother, are still buried underneath the rubble in the village of Petobo, one of the worst affected areas. Survivors describe the quake as like being in a blender and watching the earth swallow up homes, people and even a whole main road in seconds.
Anwar and his father are still trying to make sense of what happened. Anwar had been in Makassar at the time of the earthquake and had spoken to his mother on the telephone just before.
Now, not only will he never speak to her again, but he can't even find her body to be buried. He has lost everything except the clothes on his back, but nothing can compare to the loss of his beloved mother.
Our brothers and sisters in Indonesia have only just recovered from the devastating 2004 tsunami. Now, their lives have been turned upside down once again. 
How You've Helped so far
Your donations have:
Provided 25,200 cooked meals to tsunami victims
Ensured that nearly 8,000 people received everyday essentials
Set up temporary classrooms to enable children to continue their education
Provided nearly 1,700 food parcels to families affected by the tsunami
Rebuilt homes for tsunami victims who lost all their belongings
Helped build a mosque that will serve as a focal point for the local community








Donate now to relieve their suffering
Latest
Find out more about our work with the people of Indonesia