Below Zero: Winter Appeal
Latest Updates
Follow our latest updates as we deliver much-needed aid this winter.
31 January 2020
10:23
Your Donations Are Reaching Syrian Refugees in Arsal, Lebanon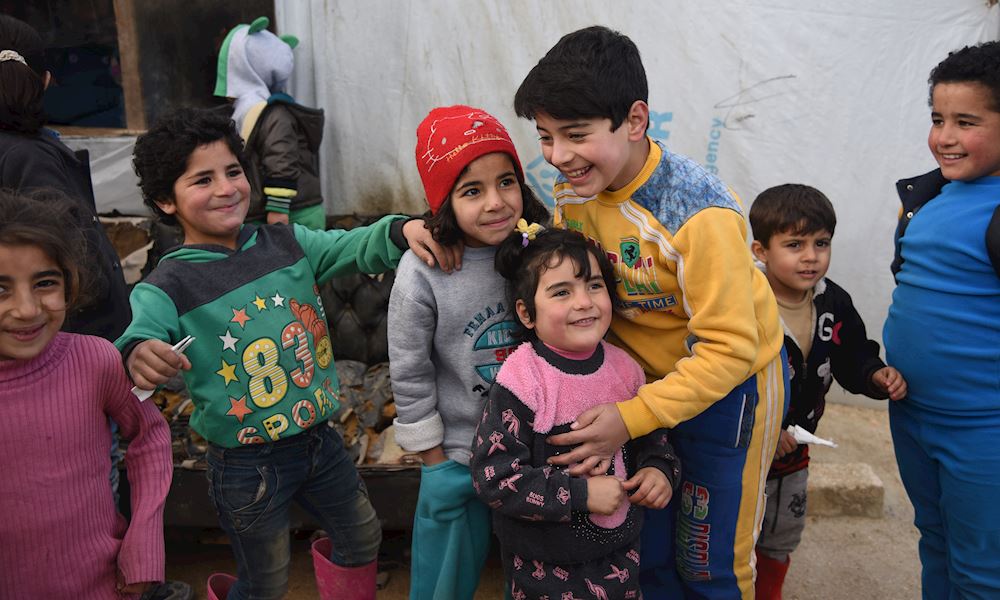 In refugee camps in Arsal, in the north-east of Lebanon, your generous donations are making a huge difference to Syrian families who have lost everything. Basic items like food and heating fuel mean that they won't have to worry about being hungry or sick this winter. 
By continuing to donate to our Winter Fund, you can help us keep even more families warm and alive.
17 January 2020
09:34
Essential Winter Aid in Afghanistan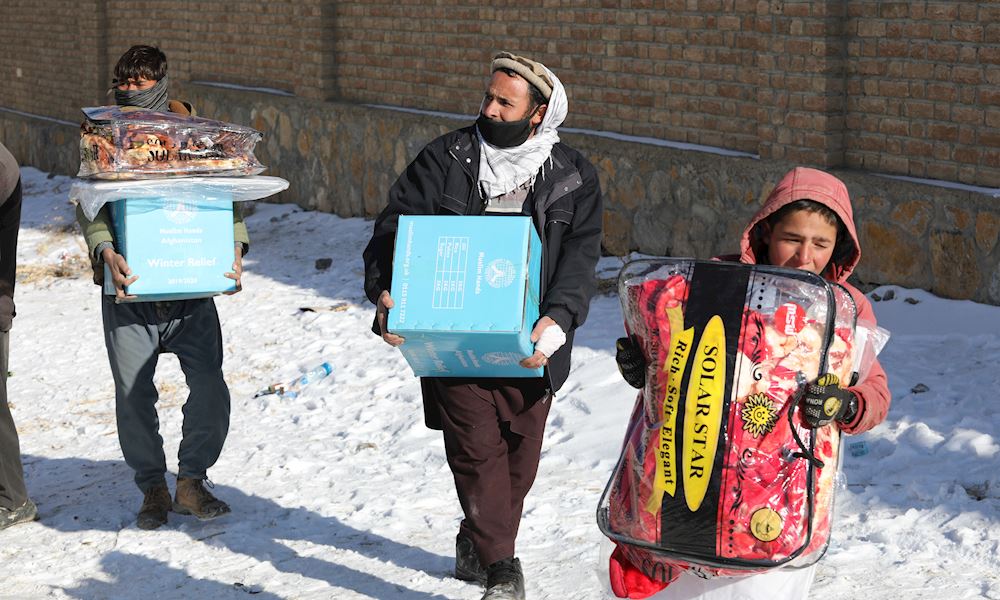 Bamyan Province in Afghanistan is a mountainous area, and temperatures can plummet to -15 degrees in winter. Above, poor families walk through the snow carrying the essential winter aid you've sent them. This includes warm blankets for the freezing winter nights and plastic sheeting to protect damaged houses from heavy rain and snow.
Around 37% of Afghanistan's population are suffering from severe food insecurity this winter, so we also distributed basic food items like rice, beans, pulses and cooking oil. 
Alhamdulillah, your donations are keeping 4,200 people in Afghanistan warm and alive this year, including 2,450 children!
02 January 2020
10:06
Supporting the People of Sham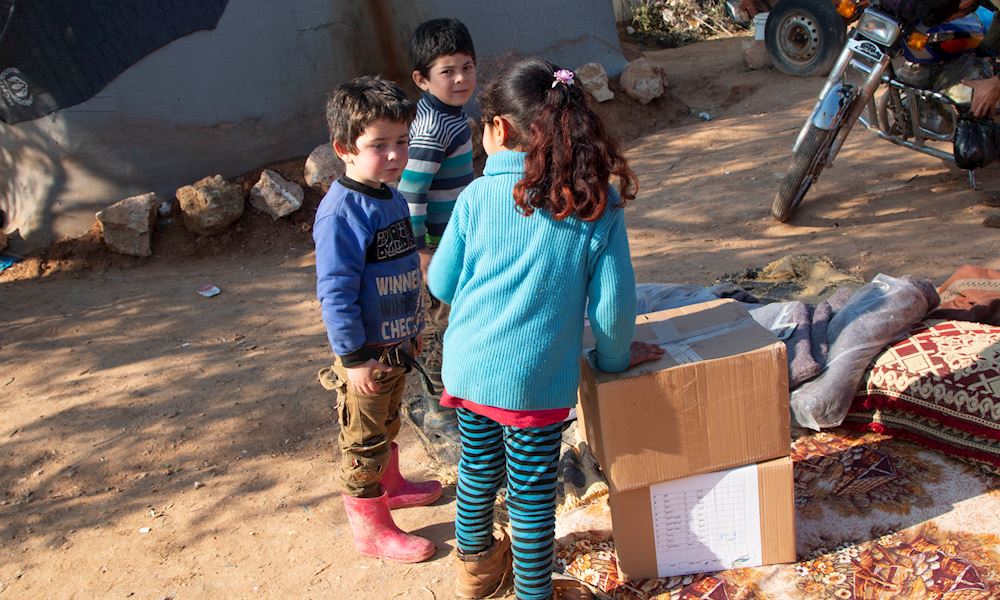 The Prophet (saw) said, 'It (Sham) is Allah's best land, to which He sends His best servants'. [Abu Dawud]
Alhamdulillah, your winter donations are reaching displaced families in Salqeen in Idlib, Syria. Working with our partners on the ground, Al-Sham Foundation, we've been distributing basic food supplies to prevent families going hungry this winter, as well as heating fuel to keep them warm and alive. 
Hundreds of thousands of Syrians in northern Syria are living in flimsy tents and makeshift shelters which won't protect them from the extreme cold, rain, storms and flooding. Please continue to donate generously so we can reach as many vulnerable families in Syria as possible. Your donations will keep them warm, prevent them from getting sick and ultimately save lives.
30 December 2019
10:19
Distributing Relief to Syrian Refugees in Bekaa, Lebanon
29 December 2019
10:54
Helping Landslide-Affected Families in Rawalakot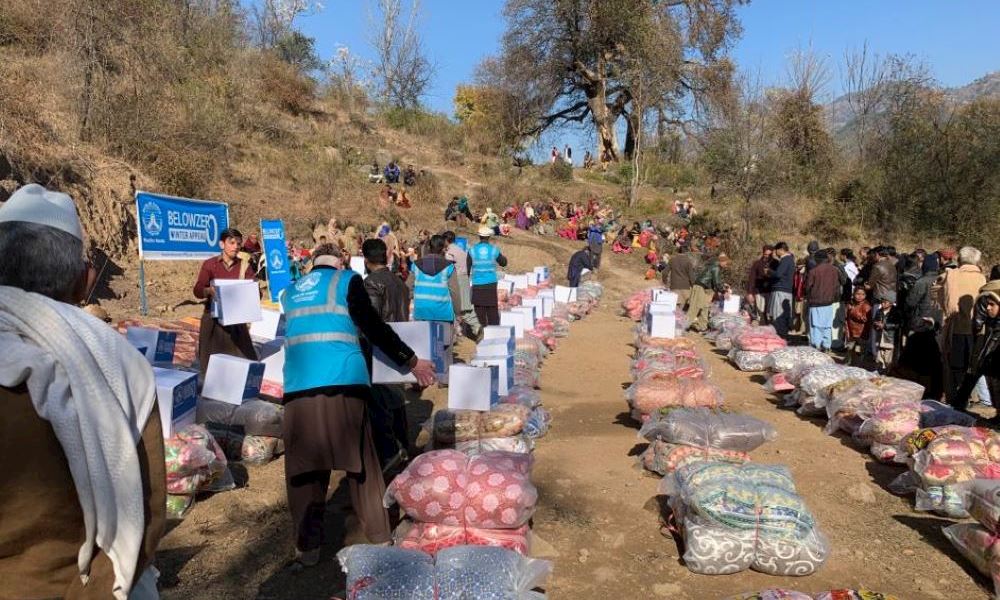 Alhamdulillah, our team has completed a second winter distribution in Rawalakot, Kashmir, delivering your donations to poor families who have lost their belongings in recent landslides. These winter clothes and heavy quilts will protect them from getting sick this winter, in sha' Allah, keeping them warm and alive during the below-zero nights.
25 December 2019
10:51
Your Winter Gifts Have Reached Jerusalem!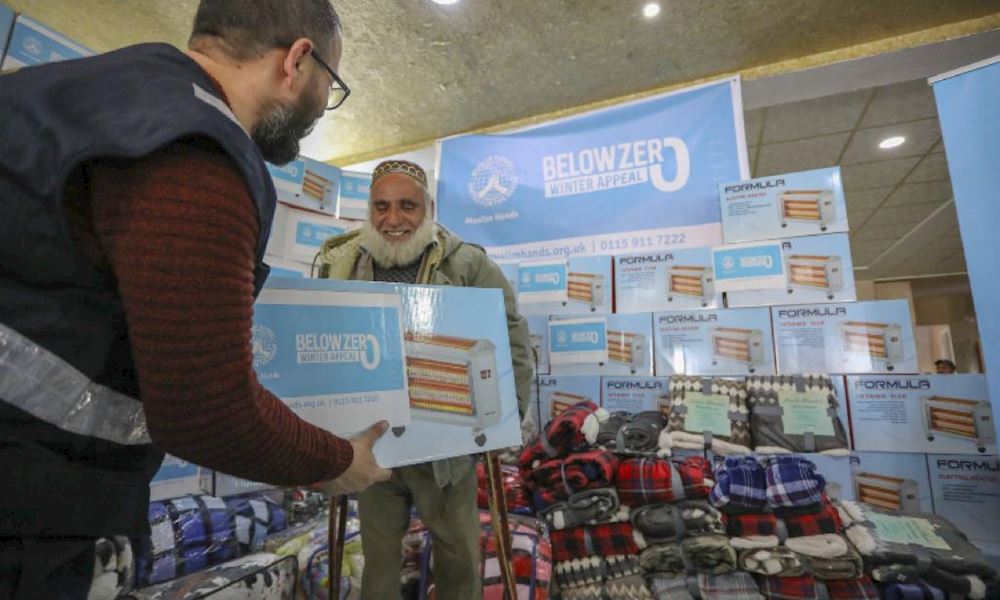 76% of Palestinians in East Jerusalem are suffering from poverty, unable to afford the bare essentials they need in winter. 
Alhamdulillah, the vital winter relief you sent has been distributed to hundreds of poor people in Jerusalem, and will protect them from the bitter cold.
10 December 2019
08:44
Your Compassion is a Lifeline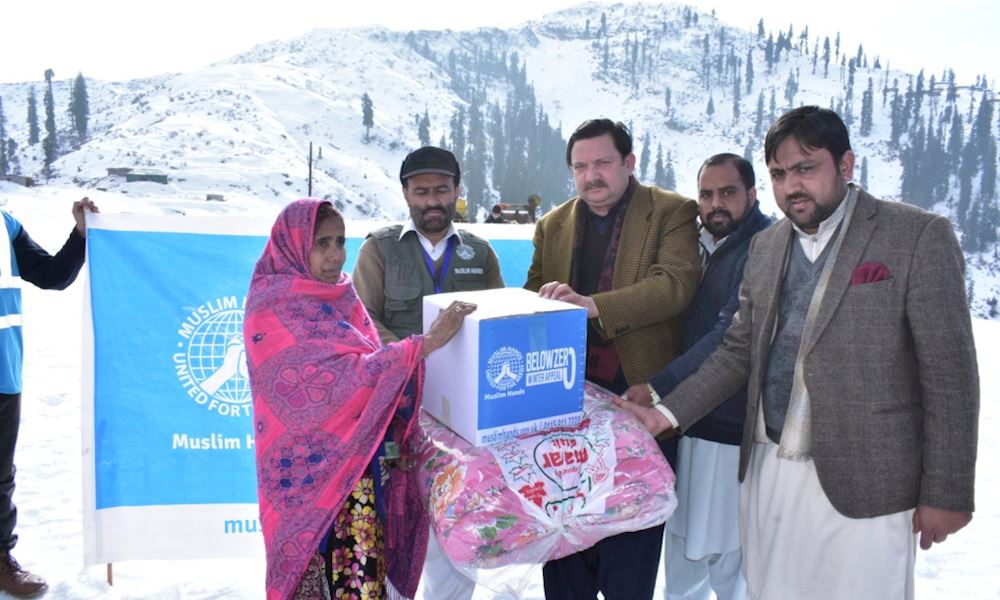 'If anyone relieves one of the distresses of this world from a Muslim, Allah will relieve from him one of the distresses of the Day of Resurrection'. (Abu Dawud)
Our teams prioritise widows and orphans, the elderly and disabled, and the poorest of the poor. These families are at risk of hunger, serious illness and serious exposure to the cold. Pictured above, vulnerable families in Bagh have travelled through the snow and ice to receive your life-saving donations. We pray Allah relieves their distress this winter.
You can follow our Winter Appeal distributions on Twitter, Instagram and Facebook.
08:35
Vital Relief Helping Hundreds in Bagh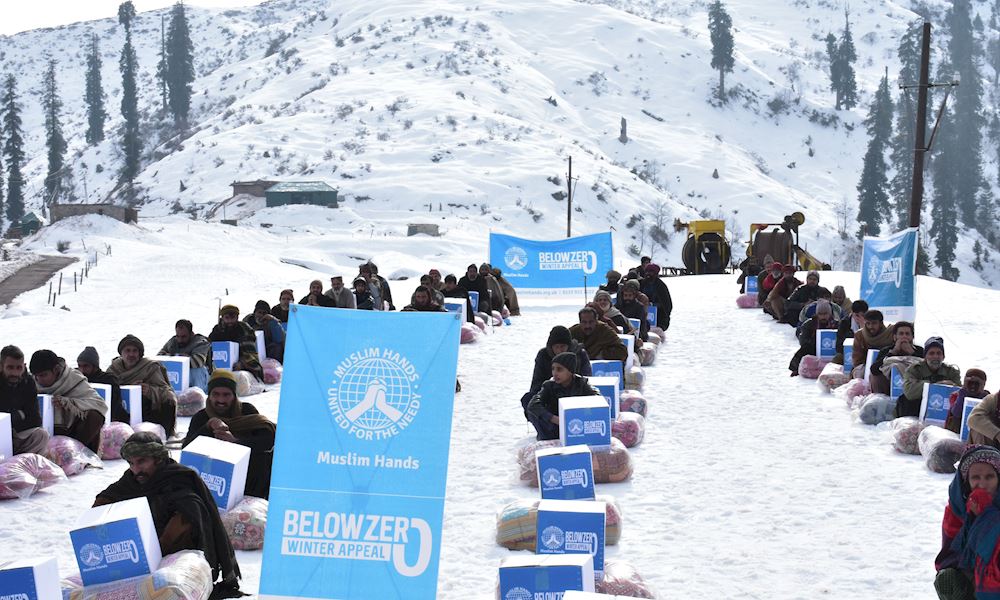 Pictured above, hundreds of people in Bagh, Kashmir have gathered to collect your winter gifts in the snow. These include warm winter clothes (like jumpers and socks), blankets, heavy quilts and pillows. You can help us reach even more vulnerable people by donating to our Winter Fund.
08:30
Travelling Icy Roads to Deliver Your Amanah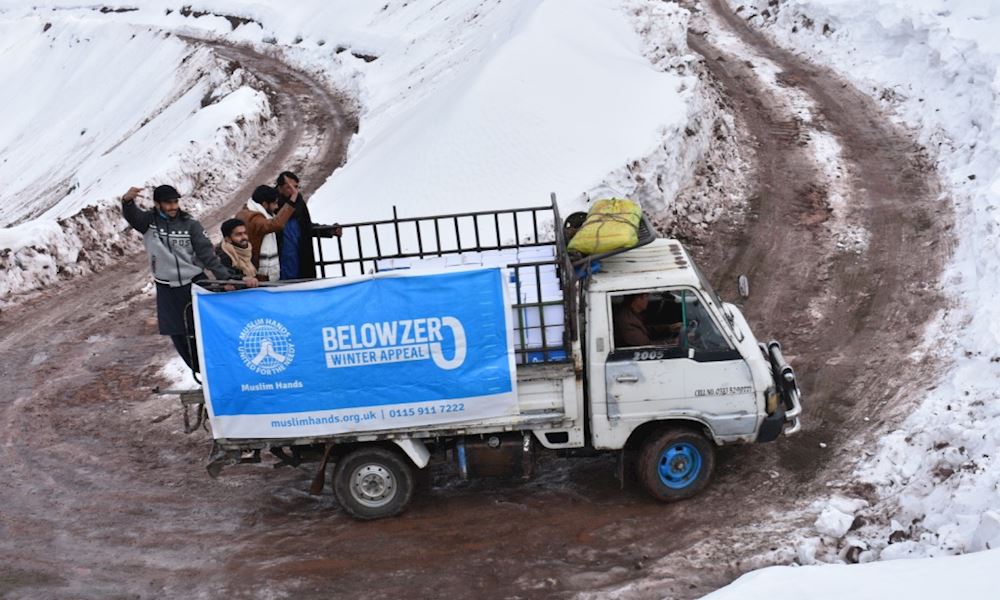 Ma sha' Allah, our teams on the ground travel through truly dangerous conditions to deliver the vital relief you have generously donated to vulnerable families this winter. In Kashmir, the winding, mountainous roads are icy, and part of the route is often unpaved and rocky. Pictured above, our dedicated team in Bagh are taking your amanah to families in need.
06 December 2019
11:58
Supporting Orphans in Rawalakot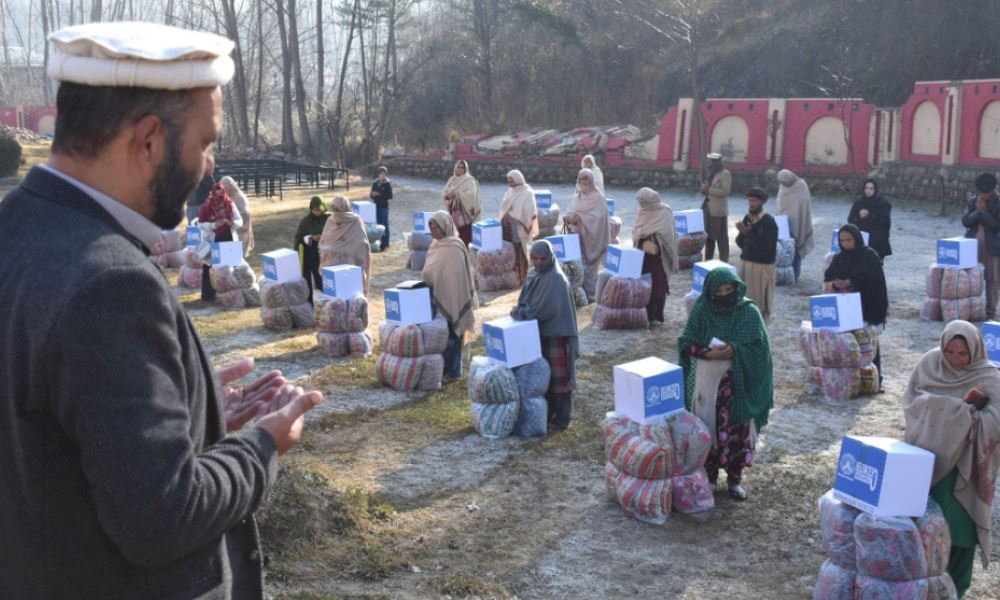 The Prophet (saw) said, 'The one who looks after and works for a widow and for a poor person, is like a warrior fighting for Allah's Cause or like a person who fasts during the day and prays all the night'. (Bukhari)
30 November 2019
11:53
Helping the Vulnerable in Kashmir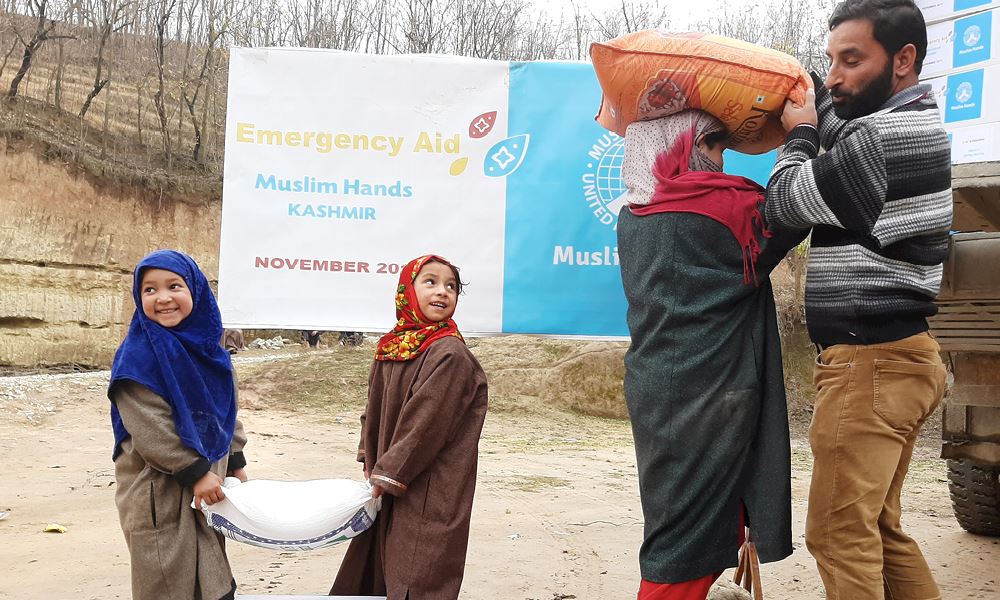 In Kashmir, temperatures can drop as low as -15 degrees, and those who are already living hand-to-mouth struggle to cope with the extreme weather. Alhamdulillah, your generous donations are providing blankets, warm clothes (including coats and shoes), firewood and essential food items to the most vulnerable.
11:28
Winter Relief in Swat, Pakistan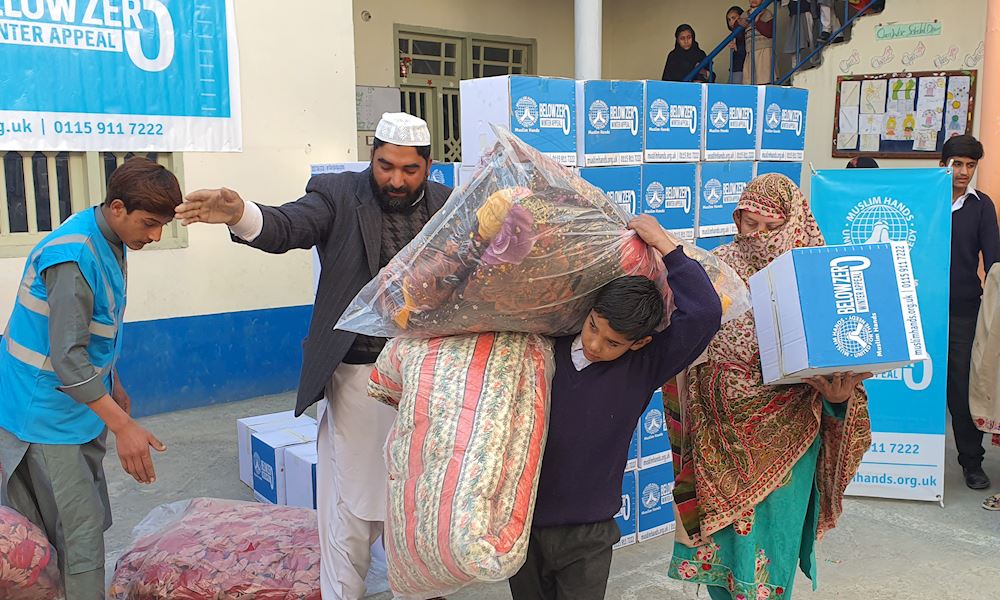 Our winter aid deliveries have begun this year. Here our team reach the mountainous region of Swat in Pakistan, distributing relief to orphans and their families. Temperatures are expected to reach -4 degrees in Swat this winter, and the shawls, blankets and winter clothes which you've donated will keep hundreds of poor families warm and alive.